Hey guys! I've had a pretty good week. I'm finally better from my two-week-long cold, but I got my braces extended which isn't exactly fun and I've had to resort to eating soft food. School's finally winding down now and there's only two weeks of school left (next week is Enrichment Week which hardly counts) so yeah, it should be really good. It's been really chilled out and the weather's nice.


On a geekier note, I got my end of year grade letter and I acquired 12 A*s (in Maths, English, Chemistry, Physics, Biology, Art, Latin, French, History, Geography, Tech, RE) and 3 As (ICT, Music, PE) so I was really pleased with that! I also received my English oral mark in discussion, I received 52/54 and in my Original Writing coursework, I received 26/27 A* Commended Work, which I was really happy about! All in all, it's been a good week in the education department.
Here are some quite random photos I took last week:



The bracelet that one of my best friends, Gabi, got me from Glastonbury. The colourful pop art bag is one from Camden, courtesy of my aunty Helen.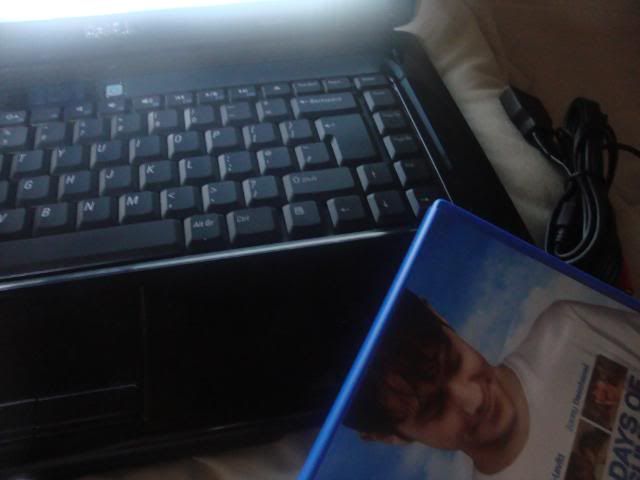 Rewatching 500 Days of Summer and my beloved Dell Inspiron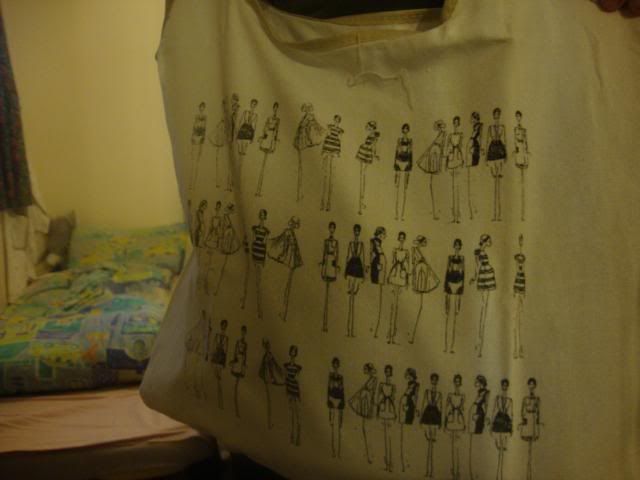 The Erdem bag which was free with Harper's Bazaar this month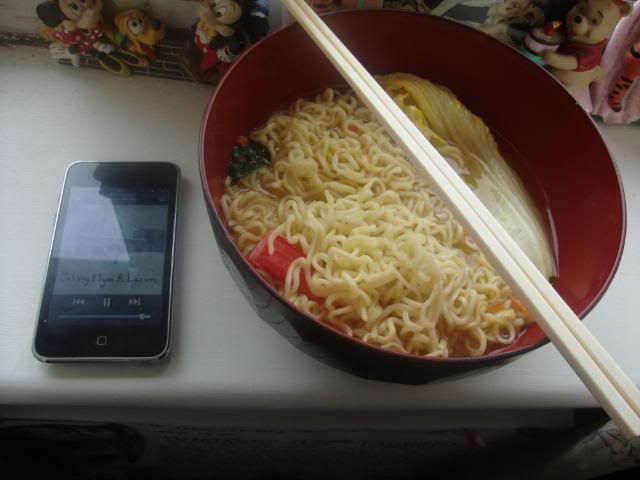 Eating noodles and borrowing my brother's iPod touch
I was tagged by the lovely Em at Jersey and the Monkey. Do check out her blog because she's such a lovely girl! This is primarily a make-up based tag titled: What is your beauty style?
1. What is your beauty style? (Natural, trendy, etc.)
Very, very, very natural! I rarely ever wear make-up as it just wreaks havoc with my skin as well as the fact that I'm far too lazy to bother spending time trying to apply make-up.
2. Where do you get your beauty inspiration from?
Following on from the previous question, I don't particularly

have

a beauty style, so it's hard to be inspired too. If I had to choose something, I'd probably say magazines and blogs.
3. What beauty products do you have the most of?
Nail varnish!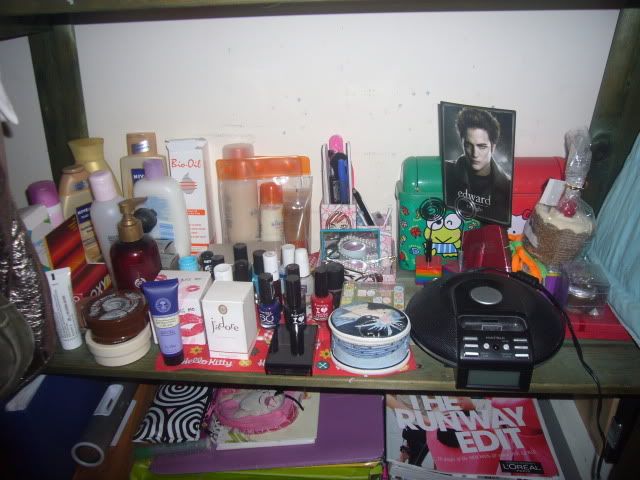 4. What's your favourite/holy grail for:
Eyes: Benefit mascara and Benefit kohl eyeliner
Lips: Vaseline! (Boring, I know)
Cheeks: Johnson's or The Body Shop
Nails: Rimmel 60 Seconds, particularly in dark blue, red, black and silver
5. Three favourite brands of the moment?
Benefit
Rimmel
The Body Shop

Anyway, I've just been to a sleepover and now recuperating at home. I'll post pictures later this week. We also went to see Eclipse which I will talk about in a later post. I still have a few bits and bobs to do before school finishes in two weeks time, which is a bit annoying, but not earth-shattering. This time in four weeks, I'll be off to America and I seriously can't wait. I'm going to London on the 30th July for a few days so that should be good. Other than that, I'm getting into the summer spirit and can't wait for it to begin.

Hope everyone's enjoying their summer so far. Happy blogging!
Chloe xxx

P.S. Rewatching Juno and falling in love with Ellen Page and The Moldy Peaches. Anyone Else But You is the sweetest song and it always puts a massive smile on a face.