It is officially the Easter holidays and 18 days until my Art exam! Therefore, I am no doubt going to be busy busy busy trying to prepare for that over the holiday. No rest for the wicked :-( The weather here in England has been so lovely and has done wonders in brightening up my mood. Here's a drawing I did way back in January-ish, but never really got round to finishing / posting.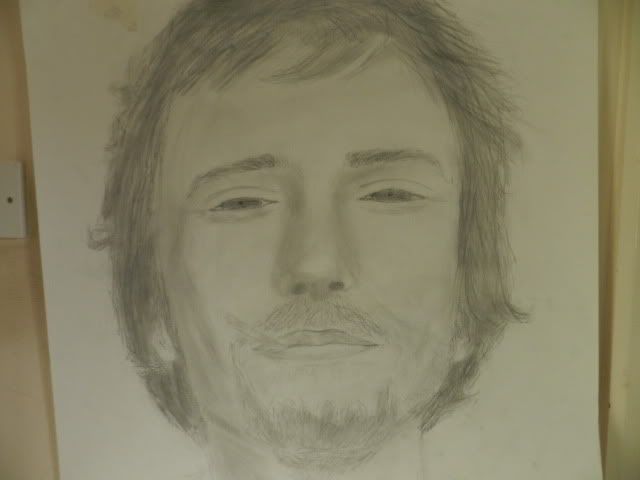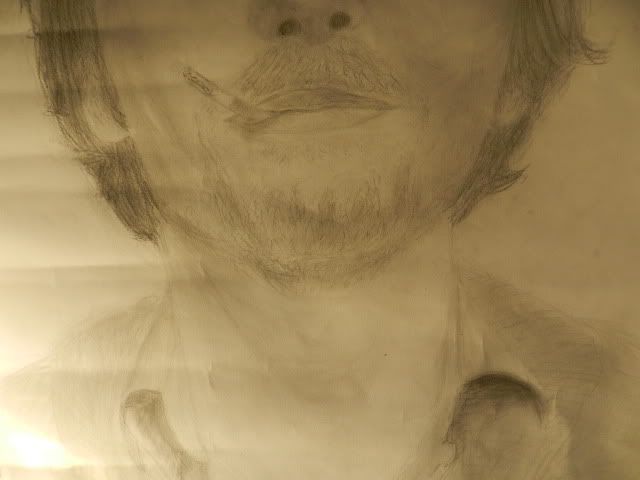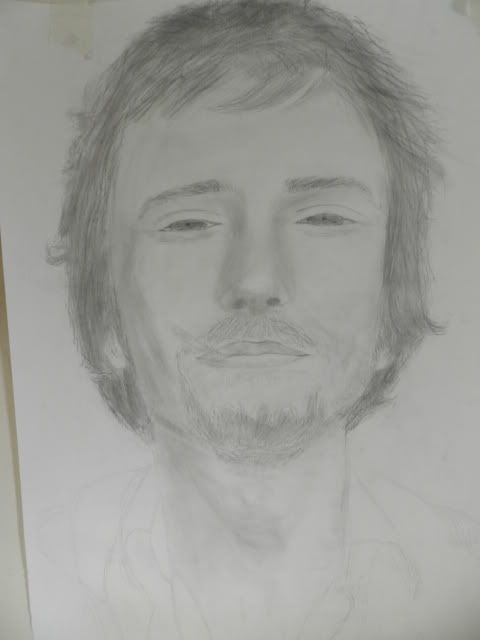 The man in the drawing is
supposed
to be Damien Rice, but the likeness isn't really there and I wasn't really into this. It's A1 sized, which is the equivalent of eight A4 pages, I think. I've liked working in large-scale lately, it's quite therapeutic to work on smaller components to finally see how they come together in a large piece.
Hope you're all well, wherever you are. Happy blogging!
Chloe xxx
P.S. Can't wait for Regina Spektor's new album:
What We Saw from the Cheap Seats
. Check out her single
All The Rowboats.