So, my apologies for being MIA with you all for over 2 weeks! It's now half term so a bit of the pressure is off with regards to exams. I've had 6 so far (2 English Lang, R.S., Chemistry, Physics and Biology) so there are only 2 Maths left! Also coming up this week, I have my Bronze D of E expedition, which should be alright, as long as the rain holds off.
I went to see Mayday Parade on Friday and they were absolutely amazing live, the atmosphere was incredible and it was just a really fun night with some friends. :-) The rest of the weekend has been comprised of seeing family and then going out last night to eat. :-)
Here are a few snaps of my new art project so far!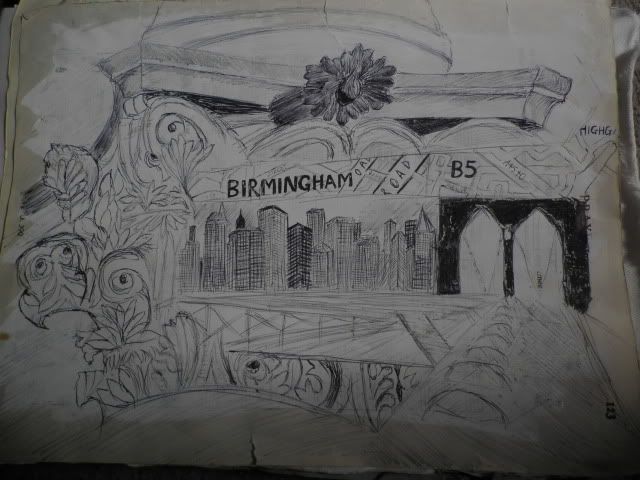 Biro drawing of a collage
Skyline monoprint
Monoprint onto fabric (with stitching)
Monoprint onto distressed paper
So that's just a little update, I guess! Hopefully after exams, my blogging routine will be back to normal and I'll be able to post much more exciting things. Hope the rest of you are enjoying the Bank Holiday off here in the UK. For the rest of you, hope your week is off to a good start! Happy blogging :-)
Chloe xxx