I like to think that I'm a lover of all things urban... Urban Outfitters (yes), Urban Dictionary (sort of), Urban Decay and now URBAN PIE (YES X INFINITY). To all those lowly citizens residing outside of Birmingham, you may never have even heard of Urban Pie. I, however, have lived in the Second City my whole life and it wasn't until Friday that I ventured inside Urban Pie (whilst I was in town) and made the decision to choose a chicken and asparagus pie, with mashed potato and lashings of gravy. I had it to take out and the pie was even half price (after 5 pm, Mondays - Fridays), which made it taste all the more better. It came in this cute little box with a little paper bag, cutlery and 100% recyclable serviettes (I'm not really pro-eco-friendly and stuff, I just thought it was cool) and then a cardboard menu for good measure.
What's more, there was a little edible 'Urban Pie' pastry sticker thingy (don't really know what it was) that was stuck on the pie. I ate it. It was good. Thinking back, I really went to town on the whole Urban Pie experience -- AND IT WAS AAAAAWESOME.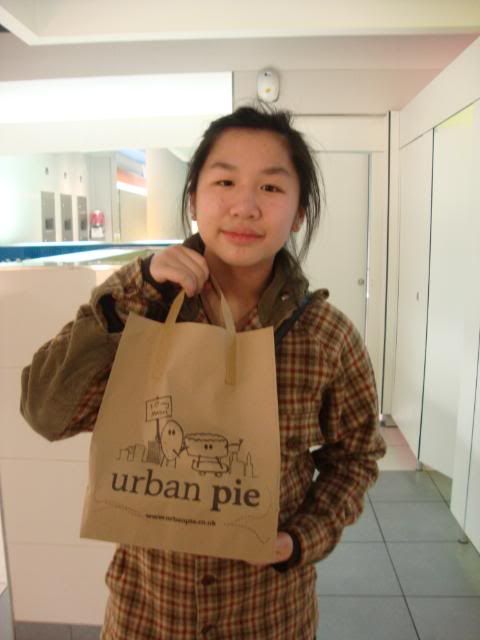 Other less important stuff (compared to the Urban Pie adventure) included traipsing round stores and also showcasing my coat which was seen in the previous post. I really do like it :)! Then, finally, cue much chomping of panda biscuits from Selfridges and our incredulity at the luck of getting to the bus stop at Colmore Row to see our bus due in like one minute. Last minute scrabbling of pennies and we were on the way home.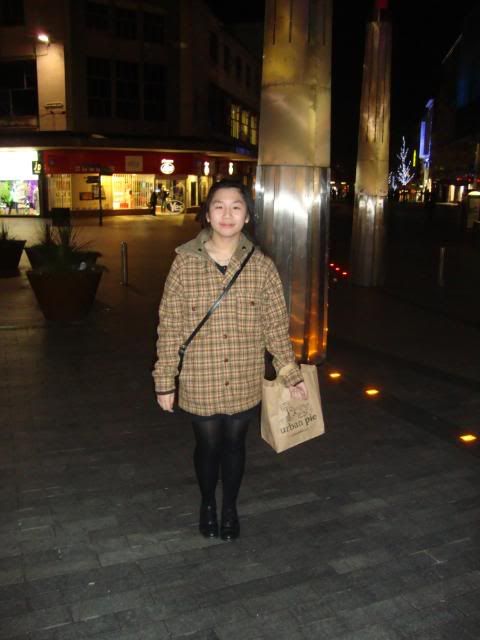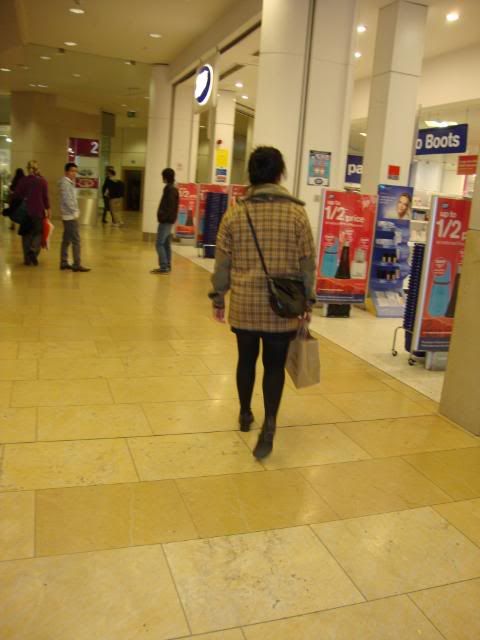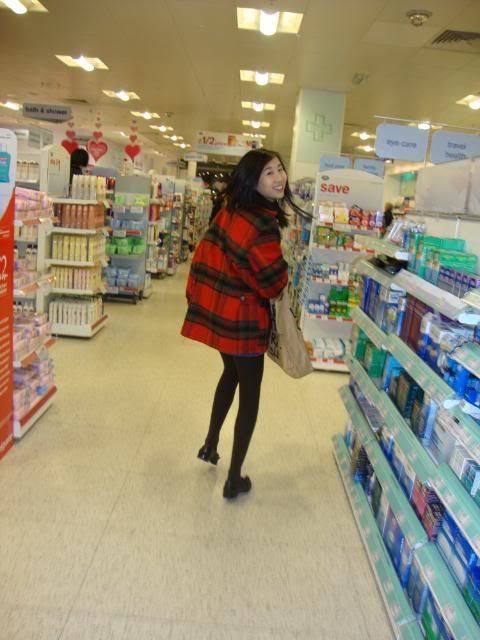 (My sister, Christy, with our friend Lucy (not pictured) on a dash in Boots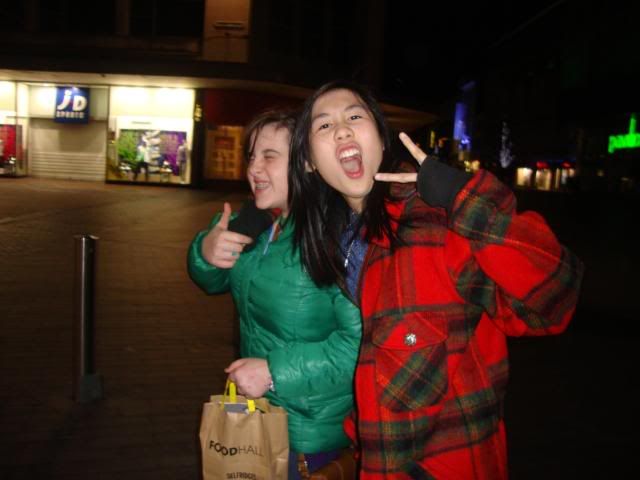 On a parting note... Anyone following the Australian Open? If so, DOESN'T EVERYONE AGREE THAT ROGER FEDERER SHOULD WIN? I'm really not a fan of Andy Murray. Reading the article in The Times today made me laugh because of the way the British public are reacting to the fact that Murray is in a Grand Slam final. Federer is arguably the greatest tennis player to have ever graced this earth and he has to win tomorrow otherwise I may cry. But even the Australian Open won't drag me out of bed for the eight o'clock start. On a Sunday.
Anyhow, that was a long parting note. And this post will have to end.
But not yet, because I have a little P.S... Check out Anisha and Andie at Acid Washed Apples. They're two girls in year eleven at my school and new to the blogging world; they're both super cool and, I quote, they "have a thing for apples and acid washed jeans."
Check them out, they're almost as awesome as Urban Pie. Almost. And that's really saying something, haha :)!
THIS POST IS OFFICIALLY AT AN END. Finally.