Hey guys! Sorry for the lack of posting in about a week, there really hasn't been much to post about though and I didn't exactly want to bore you. This week has been really uneventful, I've just been going to sleep late, sleeping in til the afternoon and doing nothing of real consequence. I don't like this lack of routine, it's really annoying. The other day, I went to bed at about five am and then woke up at like half three in the afternoon, I have no idea why I do this to myself. Entirely pointless and I just end up staying up on msn and facebook, which is beyond ridiculous. I know it. But today's been okay as I cut my sister's hair and it turned out pretty well, even though it was possibly the most traumatic experience I've ever had. I am definitely not cut out for this hairdressing business (epic pun, by the way haha!)
Anyway, I just wanted to share a few photos from recently: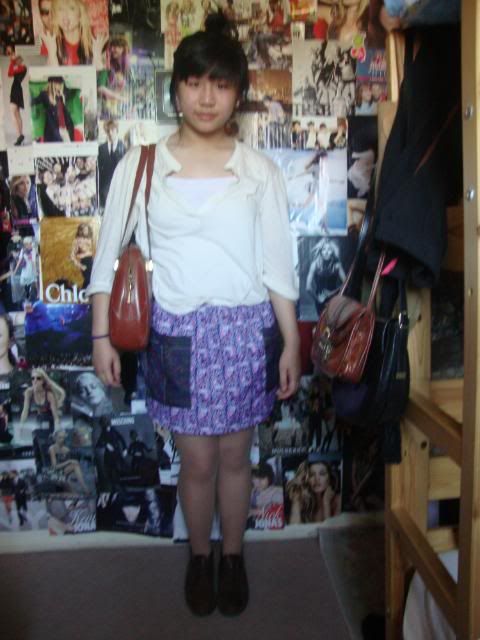 My outfits consists of:
Gap top - £5; UO paisley skirt - £20; Doc Marten's - Gift from friend; Louis Vuitton bag - From my mum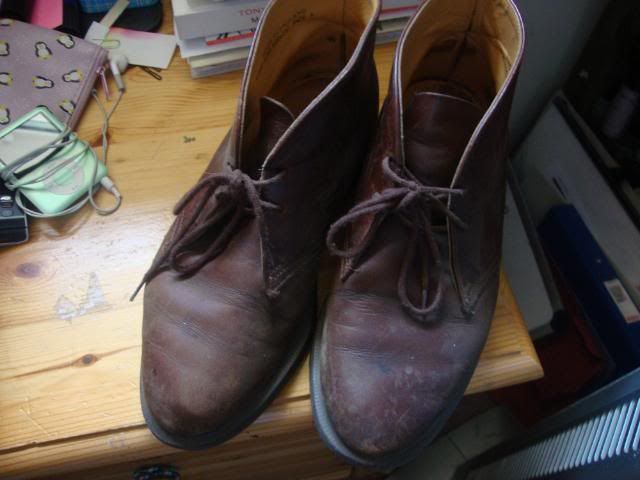 As said above and also in my previous post, these Doc Martens were given to me by one of my best friends, Abi. They used to be her mum's, who then gave them to Abi, but then she grew out of them and offered them to me. Much love!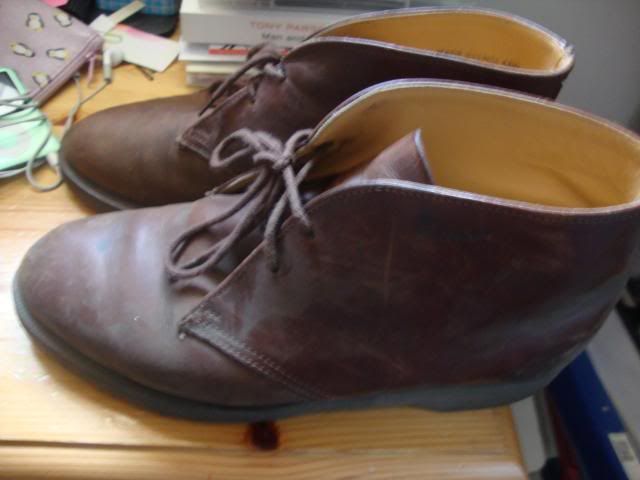 C'mon, who doesn't love sushi?

I don't think I have much else to say, half term's quite boring. I had a good weekend last weekend, but that's about it. The weather's being so temperamental and just blah, so yeah. It's so typical of England to be mega sunny whilst we're at school, but then when we're on half term, it's all rainy and horrible. I bet it's gonna be like this in the summer, thank God I'm going on holiday on August 7th. I'm so excited, I think we're gonna go see Wicked on Broadway, during the time that we're in NYC, fingers crossed! Anyway, I always seem to ramble, so I'll stop now! Happy blogging!

Chloe xxx

Oh, also, I got tagged and received a blog award recently, but I haven't gotten round to answering the all questions, some are still sitting unanswered in my Drafts. I will try and do them very soon and post them in the next post.

P.S. I added a new formspring.me widget on the side of this blog, I love receiving questions so it'd be great if you could ask me some? You don't have to sign up or anything and it's pretty interesting to see what comes up.

Last thing, I've been listening to loads of women singer-songwriters, lately. I love a man folk singer and all the rest, but lately, it's been a lot of Ingrid Michaelson and Catherine Feeny. The title of this post is "Mr. Blue" by Catherine Feeny. Check it out! My June playlist currently consists of Ingrid Michaelson, Catherine Feeny, Belle & Sebastian, Laura Marling, Johnny Flynn and Van Morrison (always!)
Rambling on, as always.. Anywho, toodle pip.