Hi all! Thank you for your kind messages about the riots in the UK at the moment. Fortunately, neither my family or I have been hurt or hugely affected by the riots. Most of the major cities have been affected: London, Manchester, Liverpool, as well as Birmingham (where I live). My heart goes out to businesses who will find it difficult to ever recover, as well as the three men who were killed in the hit-and-run incident when trying to protect their neighbourhood.
I just find it so sad - and angry - that there are things like tsunamis, earthquakes, floods and other natural disasters occurring, which we have absolutely no control over, yet there are still groups of people who are so determined to harm, abuse, vandalise, steal and ruin a great country. Hope everyone else in the UK has been keeping safe and that the worst of the riots are behind us. Thanks for the kind words from everyone else abroad!
I just wanted to show you some photos of the second part of my trip to London a few weeks ago. I stayed in St. Albans for the remainder of the trip, a really lovely and quaint town/small city just outside of London. We spent a couple of days exploring the centre of St. Albans, visiting the cathedral and generally enjoying the lovely summer days. Hope you like the photos!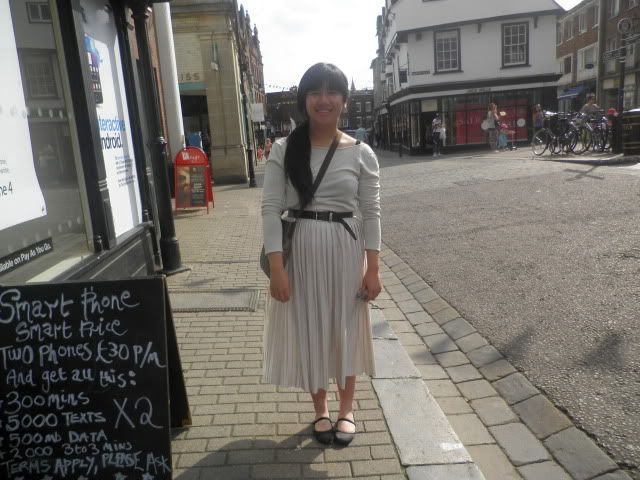 Top - Gap (Hand-me-down)
Skirt - Portobello Market (£4.50)
Shoes - ? (Borrowed)
Belt - Moschino (Hand-me-down)
Bag - Gucci (Hand-me-down)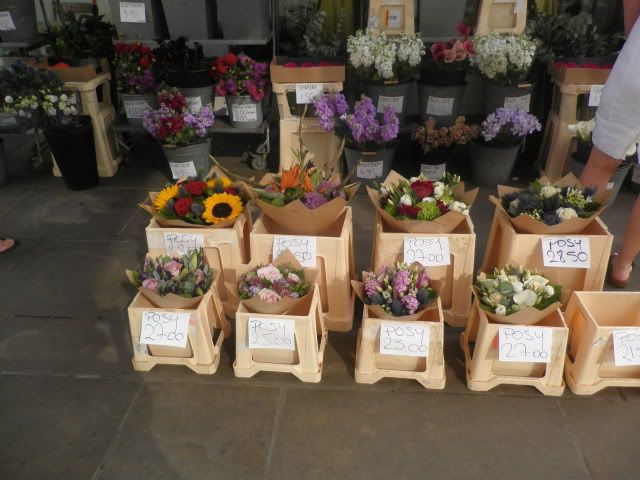 Beautiful flowers at a local florist
Cathedral in St. Albans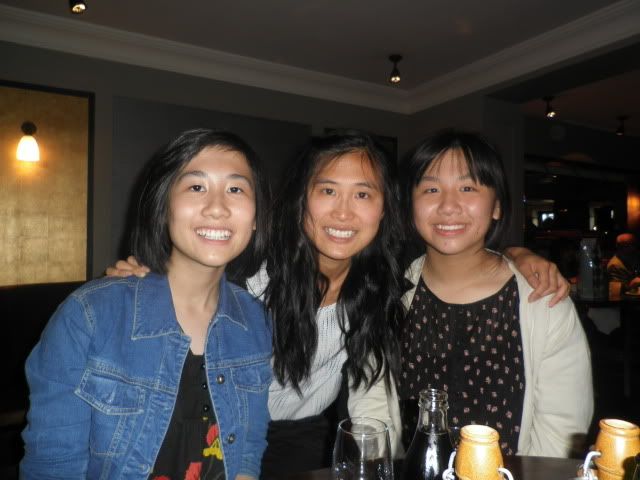 At the Cote Brasserie for dinner
Beautiful orchids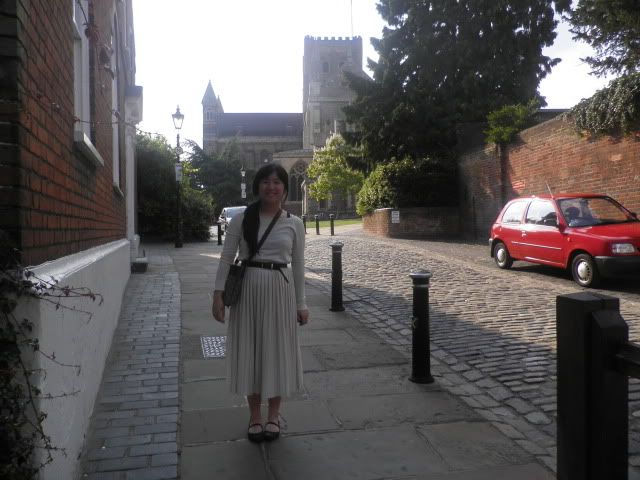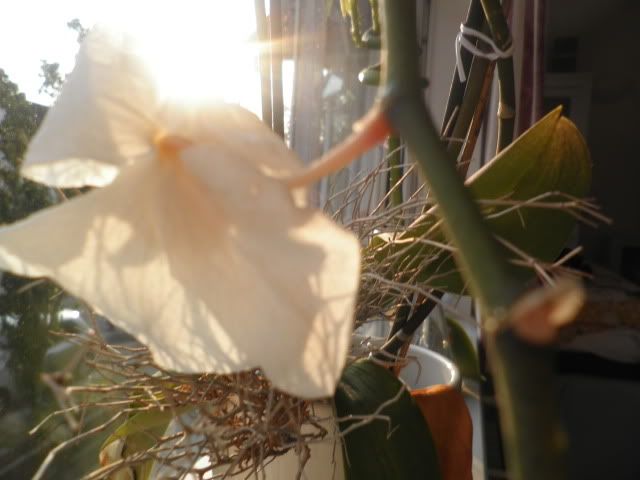 I'll be going to Manchester and London to visit family and friends over the next week or so. Hopefully, everything has calmed down in those cities too and I can enjoy the last few weeks before I go back to school - it has gone by far too quickly! I go back on the 1st of September and I am dreading it already. :-( Hope you're all enjoying your week! Happy blogging.
Chloe xxx