I've been rather busy this week, but I just wanted to share some of the photos from my trip to London recently. To prevent my blog from photo overload, I'm gonna do it in two or three parts. Like I already mentioned in my last post, I really had the best time with my sister, my aunty and her boyfriend. I just love the diversity and the fast-paced vibrancy that comes with living in such a multi-cultural capital city.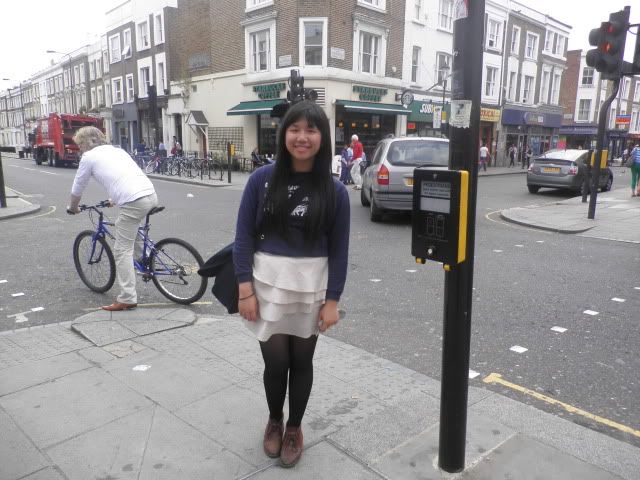 Top - Levi's (My sister's, hand-me-down)
Skirt - Urban Outfitters in Chicago ($15, sale)
Shoes - Doc Martens (hand-me-down, gift)
Bag - Marimekko (gift)
Beautiful houses near Portobello Market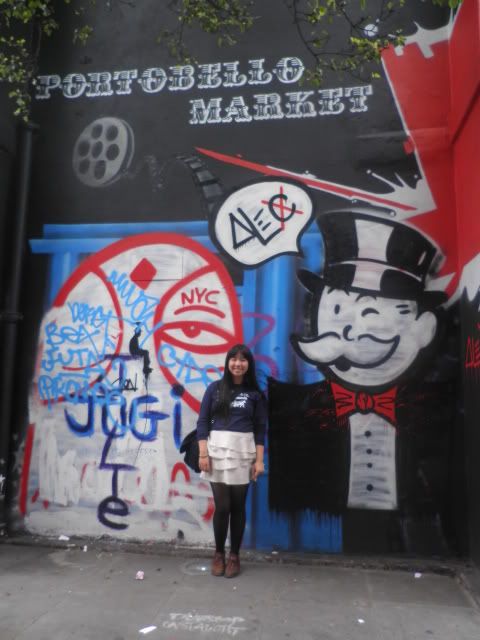 Portobello Market!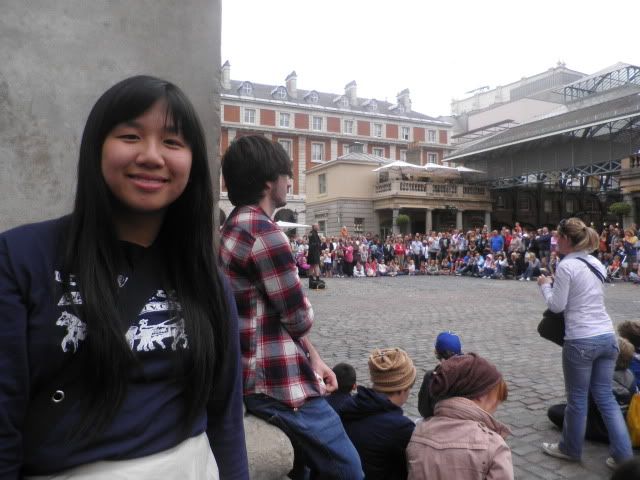 Covent Garden - one of my favourite places in London!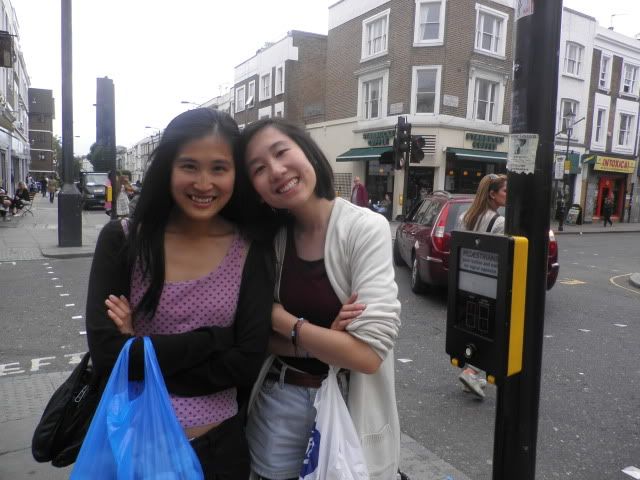 My aunty and my sister! (They look like sisters, don't they?! :-D)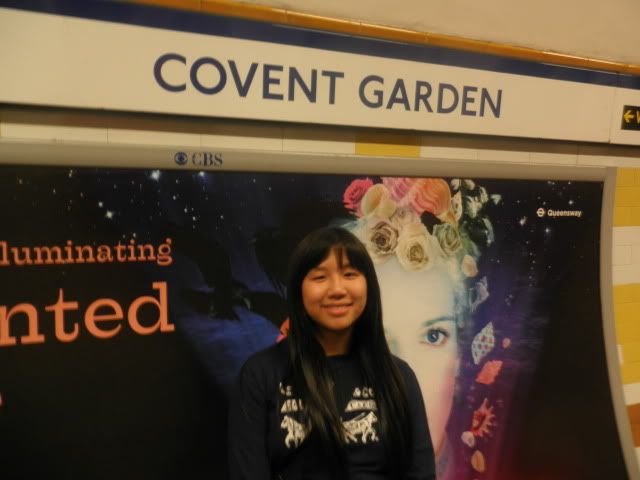 Covent Garden (again)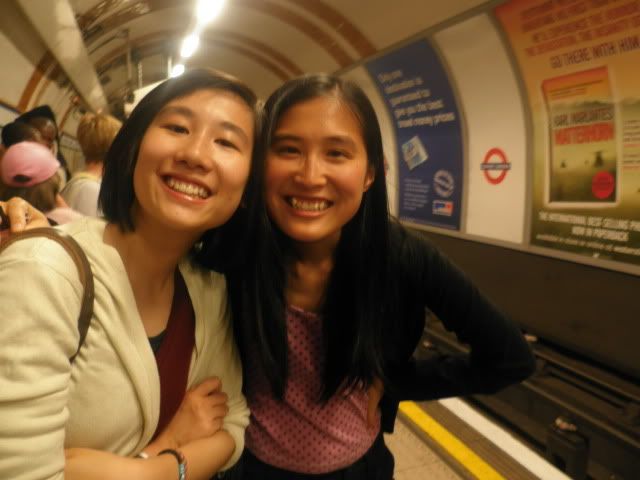 My sister and my aunty again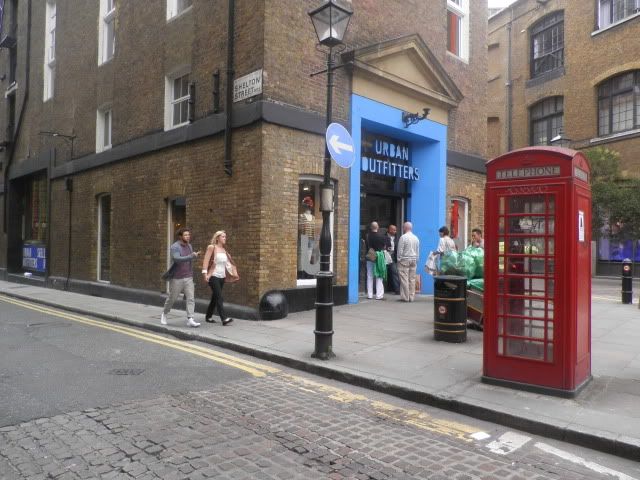 Covent Garden (again!)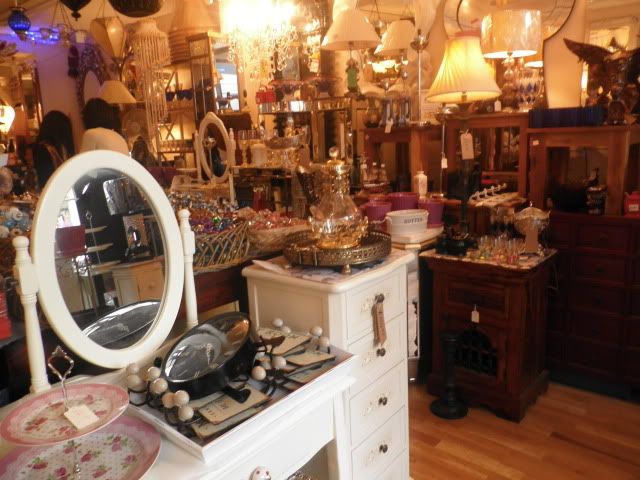 The loveliest little furniture store on Portobello Road
Hope you like the photos! All of these places are now fast becoming my favourite haunts whilst visiting London. I can always rely on the stalls and shops at Portobello Market to provide me with loads of good bargains (as already seen in my last post!). We also ventured into Spitalfields Market too, which was really lovely and had a nice vibe to the place. However, my favourite place in London is, and always will be, Covent Garden. I love the chilled out atmosphere from all the street performers, lovely cafes and shops, even despite the fact that it is always so busy as it's obviously a major tourist attraction.
Pt. II of the London adventure will be coming along very soon. I spent the day out in town with some friends and I had such a lovely time, eating and shopping. I managed to get SUCH a lovely dress from Topshop for £15. I don't normally like to shop in Topshop as you will undoubtedly see someone wearing the same thing as you (which I hate!), but it was too good an opportunity to pass up! I'll be sure to get a photo of it later and post it up on here. Hope your week has been swell - have a lovely weekend too! Happy blogging. :-)
Chloe xxx
P.S. I have been sleeping late and waking up late, hence the time that this is being posted... Oh well, it's an opportunity to say HI to all my overseas readers. :-) Thanks for reading, as always!