Hey bloggers! I was so happy to see the comments on the previous post.. I'm so glad I'm not alone in all my neuroticity. I got reminded that I have to label things with their correct labels and I always go to my friends' houses and tidy them up. It's kind of ridiculous and I think I'm the spit of Monica from Friends, I'm not even exaggerating. Still, there are worse things to be, I guess! Thanks for all the positive responses, they're always appreciated here.
Also, the title of this post is a song lyric from the song, She's Always A Woman - Billy Joel. I really like this song and the lyrics are just beautiful. Be sure to check it out, it's a lovely song.
So the end of this three day weekend is nearly to an end! I can't begin to explain how much I love three day weekends, it'd be so much better for everyone! But that's seriously unlikely to ever happen, like all my unrealistic dreams! Anyway, here are some photos from the other week when I went to my friend, Gabi's house and with my sister, to Caffe Nero, which was really nice.



I'm wearing: Top - £5, Gap; Leggings - £7, H&M; Jacket - hand-me-down, Gap: Pumps - hand-me-down, Topshop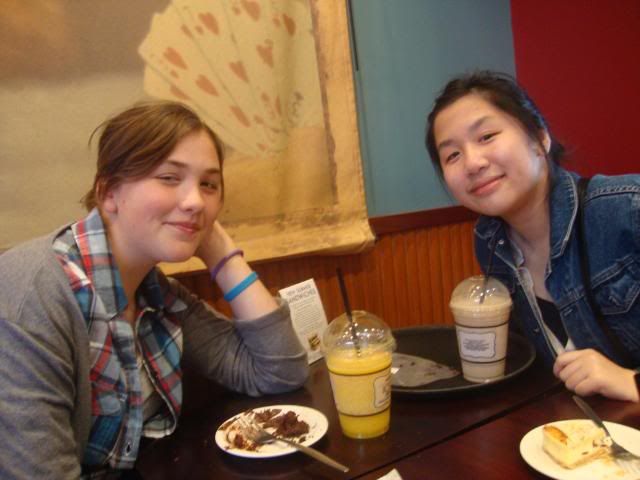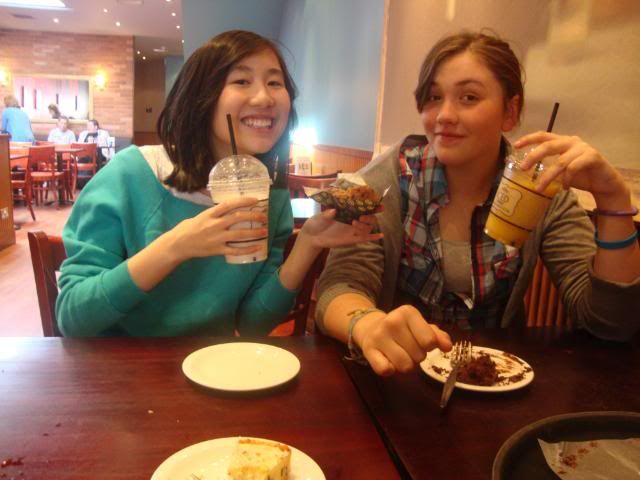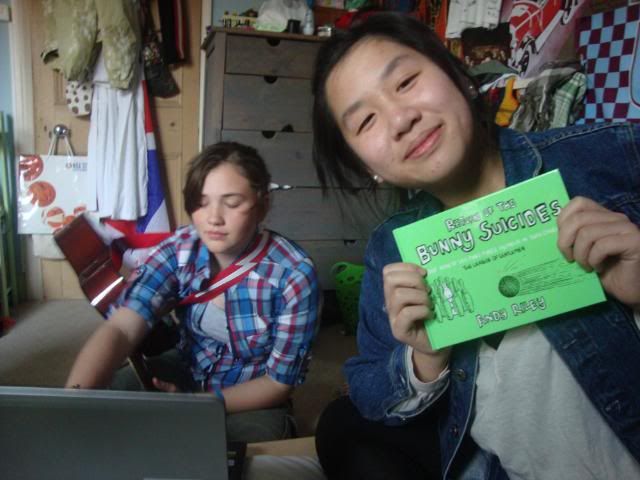 I baked my cake for Chemistry.. It's pretty abysmal and it was also my second attempt, making it all the more worse, but it'll have to do. I now realise that my talents don't lie anywhere near the territory of baking which most women seem to have mastered easily. So whoever said that women belong in the kitchen are completely and utterly wrong. Or perhaps I'm the exception to this rule?! I'm determined to learn how to cook better when I'm older cause otherwise, what will happen to my children?! I dread to think of the consequences of my dreadful cooking.
Anyway, here is my domed cake to represent the structure of the earth. The different rings of different coloured icing are to represent the inner core, outer core, mantle and crust. Sorry for the Chemistry lesson, but I felt that an explanation was needed! I daren't try eating it either, as I'm not sure if I should risk it. Oh well, it was an experience!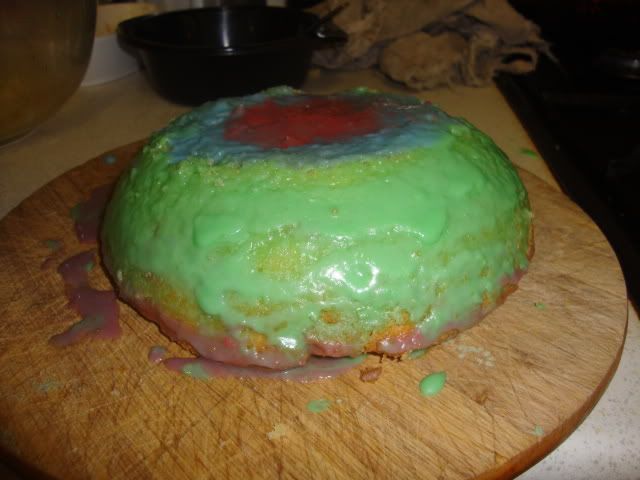 (I apologise to the Queen of Baking: feel free to spit on the ground I walk on)

So anyway, it's school tomorrow which suxxx, but at least it's a four day week! And that's it really, hope you've all enjoyed the extra long weekend and wishing you all a great start to the week! Happy blogging!

Chloe xxx

P.S. I'm amazed at my 58 followers, thank you!