Hi! Again, I feel as if I only just started my blog (which is kinda true) but I feel as if I'm not blogging much at all. :-(
School is becoming really busy!
Today I got Physics and Chemistry homework - nearly finished the Physics but the the Chemistry is a pretty big newspaper project.
School is such a drag and I'm not looking forward to all the GCSE work, especially Chem, Bio, Phys and ICT.:-(
Anyways yeah, just a little update I guess. I'm getting so tired these days 'cause school is just so tiring. But I'm probably going out on Friday to town with my mates, gotta get some birthday presents for people and we might see 500 Days of Summer as well, hopefully. Will try and post some outfit pictures from Friday as well.
I'm getting MEGA excited about Rome with my friends on 23rd October... Only 37 days left until we go, can't wait! :-)
Also, here's an outfit post from a while ago but yeah. I was in the technology bit of Selfridges lol: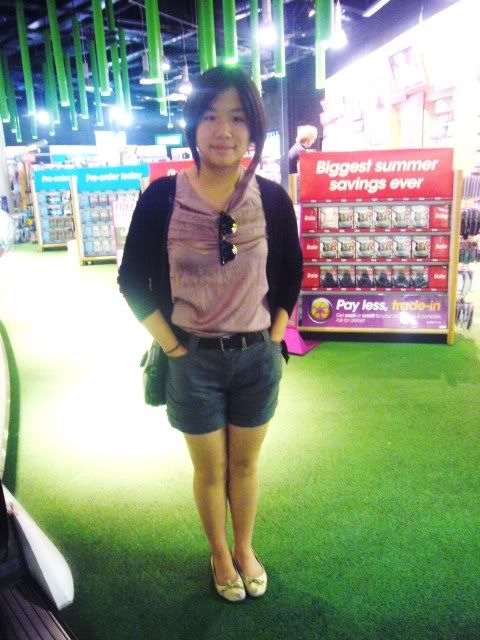 Pink top - Gap (£5); Grey shorts - Gap (£7); Ray Ban Clubmasters - The Sunglass Hut (£100); Black cardigan - Gap (My sister's); Gold pumps - (Unsure - Hand-me-down from my aunty); Black satchel - Urban Outfitters (£15); Black belt - Moschino (Hand-me-down)
(Click photo for my Lookbook!)

So how's everyone else finding school?! It'd be great to hear from you and thanks to my followers/whoever comments on my blog!
Chloe