So I was just doing some drawing a few days ago and I decided to draw two icons from the 20th Century. I really liked drawing these two because there just seemed to be this sense of beauty and grace in the photos... I'm not sure. It was fun drawing them anyway.

Sorry about the quality of the photos too, they kinda look better in real life as the flash kinda washed them out.

The famous, world-renowned Audrey Hepburn in the blockbuster film, Breakfast at Tiffany's - took about 2.5/3 hours to draw.
Real photo:
http://img.timeinc.net/time/daily/2007/0701/hepburn_0119.jpg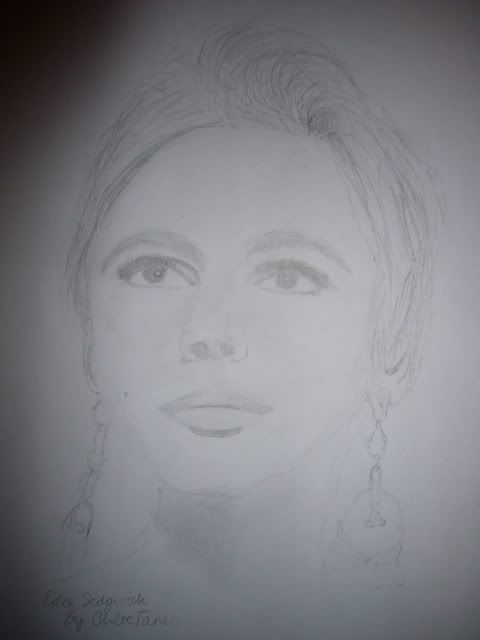 Edie Sedgwick, "The It Girl" who hung around the likes of Andy Warhol and Bob Dylan, to name a few - took about 1.5/2 hours to draw.
Real photo:
http://karlamm.files.wordpress.com/2008/12/edie-sedgwick.jpg
Hope you like my drawings! :-)