So before the holidays, I got a sketchpad (£2.99, WHSmith) and I decorated it with a collage on the front cover.
I've got lots of plans for the inside of this sketchpad; lots more drawing, some painting, oil pastels, more collages, etc!
I also got some nice pencils: B, 2B, 3B, 4B, 5B, 6B for £1.99 which was good. :-)
Here's a picture of my sketchpad/collage with mainly cut outs of celebrities from magazines, bit boring and standard but I quite like it! :-)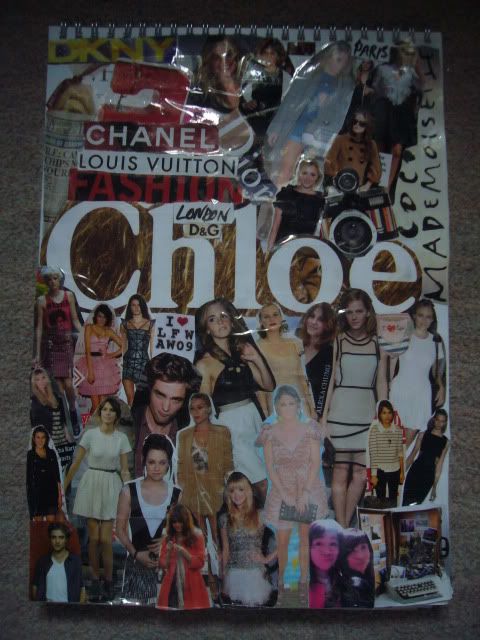 Hope you like!
Chloe