Hello all! I've just been chilling and lazing around the house today watching the tennis. (Come on Federer!) It's nice to just take some time out and relax after the busy few days I've had! Anyway, here are some photos from my shopping trip on Wednesday :-) I had a lovely day out and the weather actually picked up for a little while which was nice.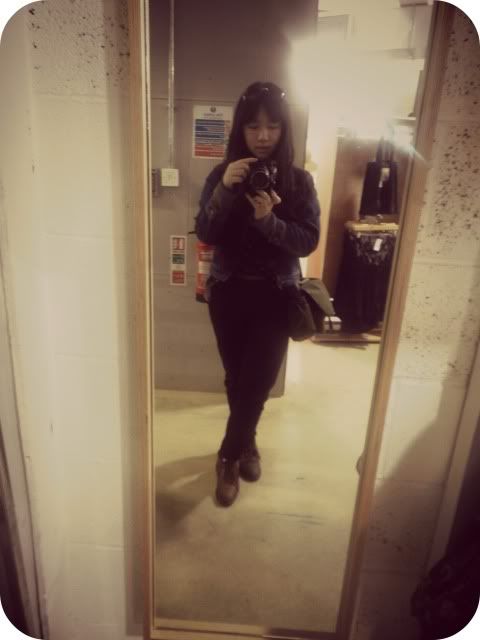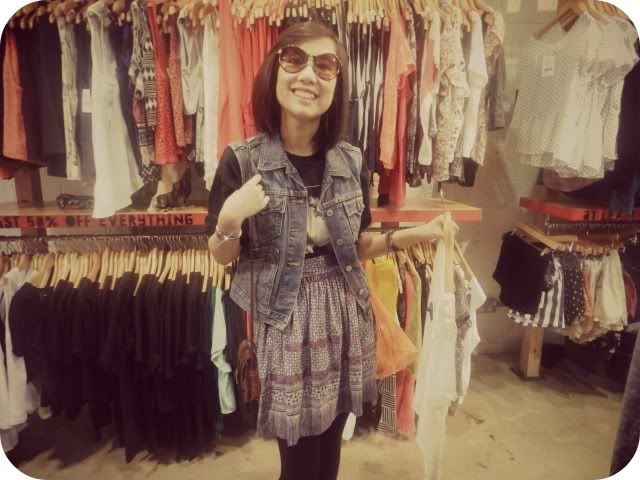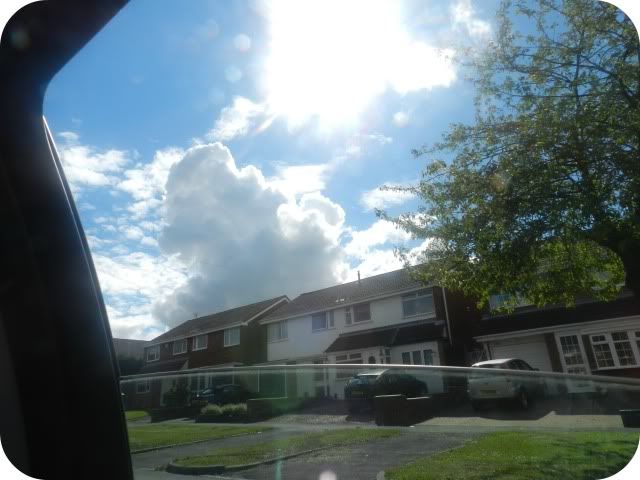 1. Mirror shot in Urban Outfitters
2. Outfit (U.O. hat, Gap denim jacket, U.O. top, Wallis trousers)
3. My sister's outfit (Levi's waistcoat, U.O. skirt)
4. Blue skies and clouds!
There's a sort of outfit post for ya! Haven't done one of those in a while! Also, I bought a couple of books and a nice top from the U.O. sale which I'll show you in the next post. :-) My Year 11 prom was on Friday night and I had a great time seeing my friends and have been slowly uploading the photos and spending hours tagging people on Facebook...! It's so nice to look back on photos though, it's definitely one of my favourite pastimes. :-) I'll definitely get some of those uploaded onto the blog someone soon too!
Anyway, I'm gonna go back to watching the Wimbledon final and praying that Federer wins the championship. I'll be back soon with some more posts before I'm off on holiday next Saturday! Hope you're all well - happy blogging!
Chloe xxx
P.S. Dancing In The Moonlight is such a blast from the past, what a great song! :-)