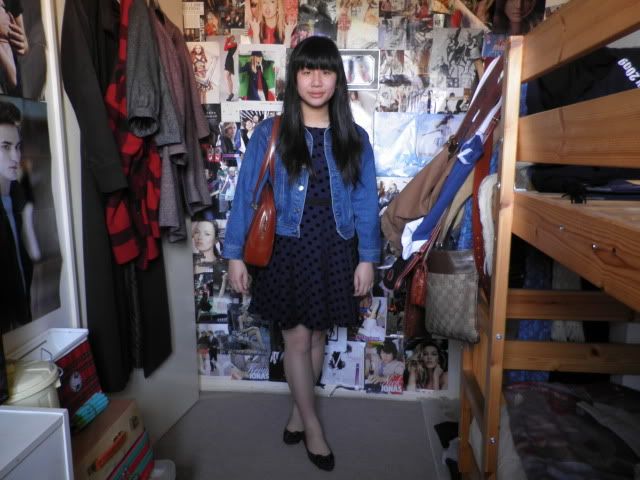 Dress - Marc Jacobs sale
Shoes - Faith sale (£3!)
Denim jacket - Gap (hand-me-down)
Leather bag - Louis Vuitton (hand-me-down from mother)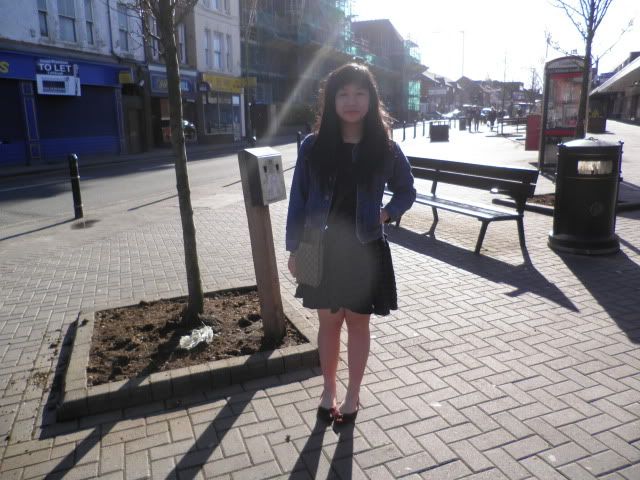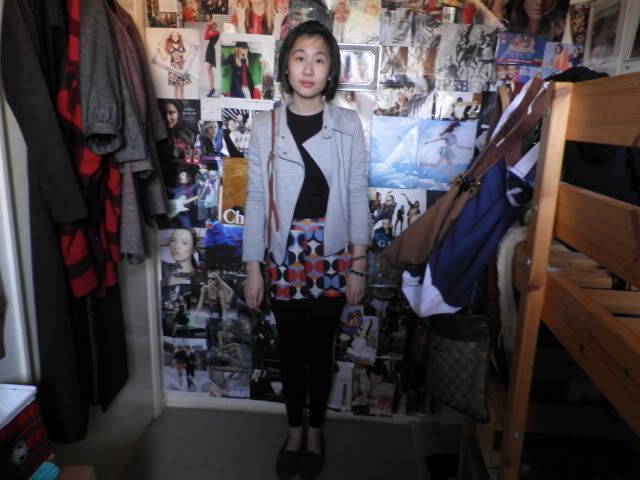 This is my sister, Christy. She is wearing:
Jacket - Forever21 (hand-me-down)
Black jumper - Don't know?
Shorts - Asos
Leggings - H&M
Loafers - Portobello Market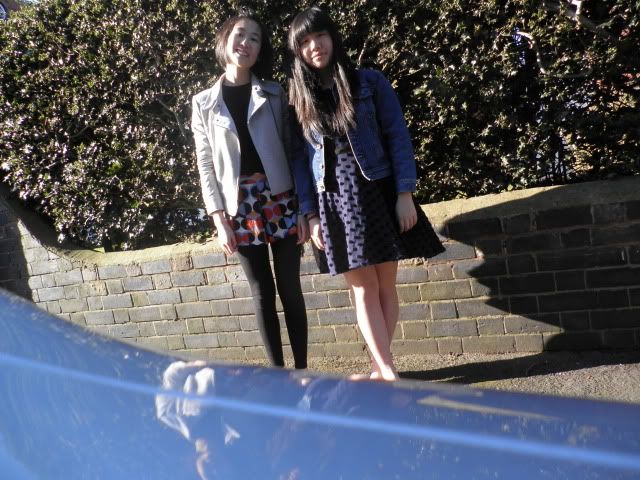 Greetings! So I'm thinking of maybe changing my blog around a bit, maybe change the title to something related to my URL (www.chloeinfinite.blogspot.com) because when I first chose that, I always had the idea of me and my words being stuck in the World Wide Web for infinity. I feel like a bit of a change and incorporating those ideas into a new blog name. Something like

'Chloe, Infinite'

or perhaps '

Chloe's Infinity'

. I'm a bit stuck on ideas, but those two seem the best. Also thinking of changing my header picture too. Or maybe I should just keep things as they are?
Any ideas?
They'll be gratefully received!

Also, the above photos are just of what I was wearing when I went out on Sunday with some family friends. The weather was so lovely and the sun was shining so brightly so I decided to brave the temperature and go bare-legged (which I haven't done since the summer!) We went to Caffe Nero for some lunch and it was just a really lovely day.

Anyway, yes, please let me know about what I can do to renovate and improve my blog. Any comments, good or bad, are welcome and I would really like to start blogging properly now, with proper features, reviews, etc. So yeah, please advise me on what I should talk about! Hope you're all having a lovely week and happy blogging! :-)

Chloe xxx


P.S. I'm sure that everyone is aware of the situation in Japan. My aunty lives there with her husband
, but fortunately she is in Hawaii and due to fly to Hong Kong soon. All my thoughts are with the people in Japan and I really hope that things get better soon. I'm starting some charity work with my mum's friend and we're going to start fund-raising for Japan. Please click here to donate to the Red Cross's appeal for Japan.