It's the weekend!

My exams are over for the time being, thank goodness!
I just want school to finish now, but alas there are still four more weeks (or so) of school until Easter, I just want it to be here now. I want school to just end and I want it to be summer! This summer will be so good because of my holiday to NYC and Chicago. I'm looking forward to it so much. Also, the sun's shining (it's still quite cold), but at least it's not snowing or anything. I swear, most of my blog posts include a running commentary of the weather, haha. But yeah, things are not too bad!
Anyway, just because I haven't done an outfit post in a while, here are a few photos of me in my favourite trend of the moment - Double Denim!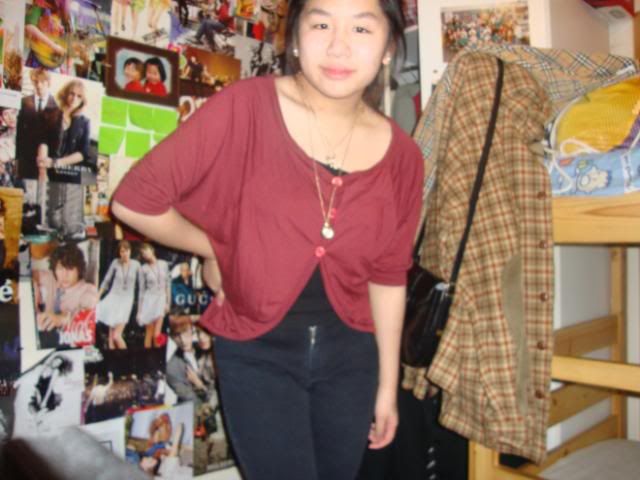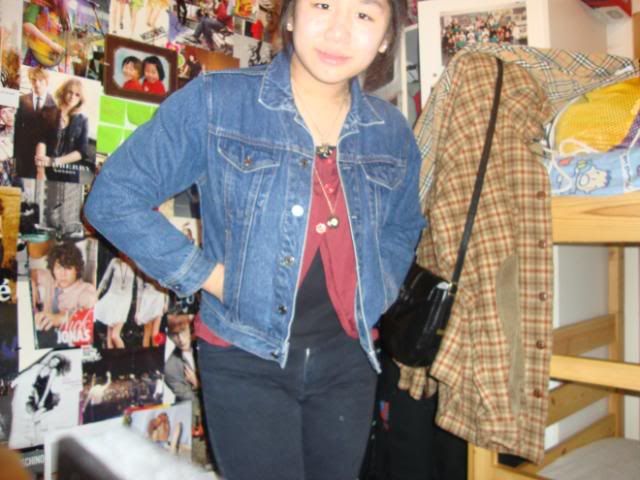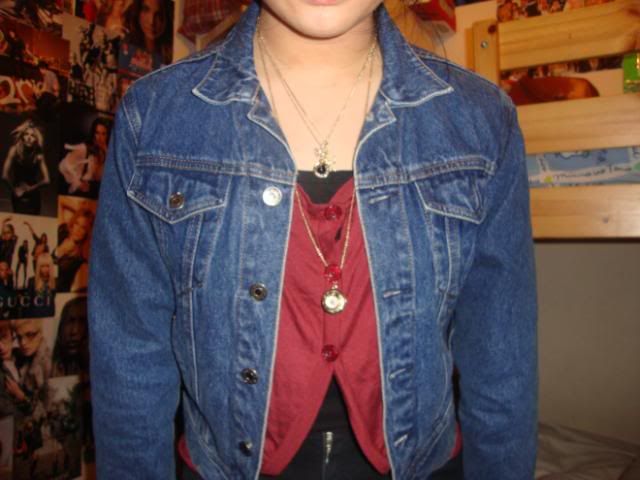 Black jeans - DKNY (Hand-me-down); Black vest - Random; Burgundy button-up - Hand-me-down; Denim jacket: Gap (Hand-me-down); Necklaces - Accessorize (Around £5 each I think)
I never really wear many accessories, I always forget! But here, I'm wearing three necklaces (shock horror) and they're all equally lovely. One is a gold swallow, the other is a little black clock and the last one is a compass - all very quaint and I love them!
Anyway, I'm gonna chill today, do a bit of IT coursework, browse through some magazines... And then I'm going out with my mum, sister and a friend for lunch and maybe some shopping, so that'll be good. And then, we have Pupil Review Day on Tuesday at school where we can just go in for like 20 minutes, so I get a lie-in! And I've got nothing planned for that day, so I'll just chill
I hope you all enjoy the rest of the weekend, happy blogging!