Slowly recovering ever so slightly from my horrible cold/cough which turned out to also be a chest infection. Now onto some antibiotics to tackle it so hopefully I'm on the mend! The weather in England has been amazing lately, which is absolutely unheard of in March! It's been sunny and warm, but with a slight breeze to it as well - my perfect kind of weather! With this good fortune, I decided to take a few photos of an outfit - something which I haven't done in a long, long time!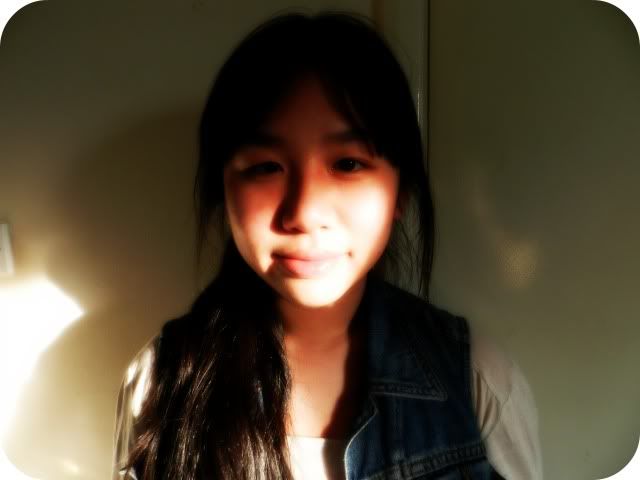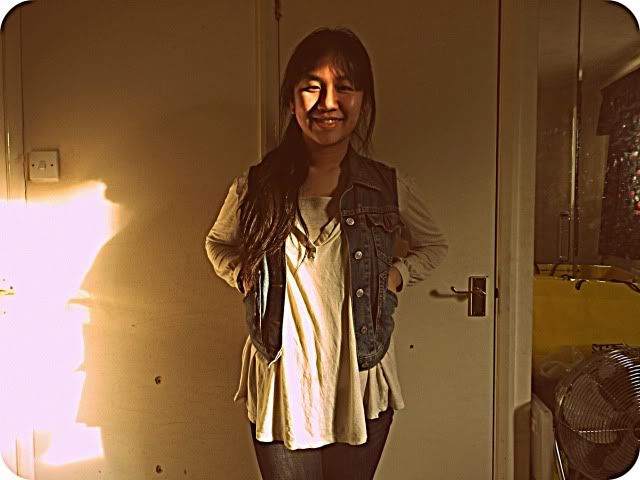 Double denim!
Top - Gap, sale
Denim waistcoat - Levi's, my sister's
Jeans - Gap
Shoes - Converse (not pictured)

This cream Gap top is my absolute go-to when I don't know what to do and it's really warm. I'm the worst for choosing what to wear in the summer, I definitely prefer layering up and dressing during the colder months. I borrowed this Levi's denim waistcoat from my sister too (the perks of being a twin!) and it's such a versatile piece that instantly makes an outfit that much cooler. I also really love the print on the back and the distressed, slightly faded colour.

In other news, there's only one more week of school until Easter holidays and then two more weeks until my Art exam. I'm really nervous and feel so unprepared, so I'm determined to get lots of work in before the 18th April! It feels like time is running out! However, all of this sunny weather is getting me really excited for the upcoming summer and spending lazy days with friends, watching Wimbledon, the Olympics and going on holiday. I can't WAIT!

Hope you're all well and spending days out in the sun wherever you are. Happy blogging!
Chloe xxx

P.S. Highly recommend Local Natives'

Wide Eyes

. In fact, the entirety of their album, Gorilla Manor, is definitely worth a lesson. Check 'em out.