Currently reading:


How To Be Good by Nick Hornby, which I checked out from the school library just before the summer, but I've been finding it a bit of a drag. I love Hornby and High Fidelity is one of my favourite books, but I've just found it difficult to get into this one. Nevertheless, I don't like to completely give up on books until I've read the very last page, so hopefully it picks up a bit!

Currently listening: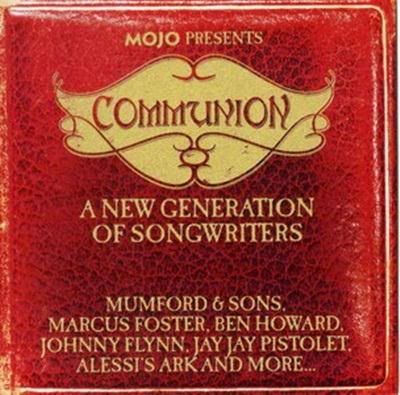 This Communion compilation CD which I got from MOJO magazine back in July or something. It's got some of my favourite singers / bands on there, like Johnny Flynn and Mumford & Sons, which sort of prompted me to actually get this. I also really like Benjamin Francis Leftwich and Marcus Foster too, so it's definitely worth it.. Also, I think Laura Marling's new album, A Creature I Don't Know, is out soon. Can't wait to check it out, I was so gutted to have missed out on tickets to her UK tour, the Birmingham tickets sold out within an hour!

Currently watching:


The Like Crazy trailer on REPEAT. I really want this to be out in the cinemas soon. Plus, I love Felicity Jones because she's such a great British actress. I hope that this film does for her what An Education did for Carey Mulligan!


Well, this has literally been the longest week of my life! It was my first proper week of lessons back at school and I've already had my glimpse of busy Year 11. :-(
Posting will no doubt become non-existent, so I do apologise in advance! My weekend has been mostly comprised of catching up with sleep, eating and doing bits of work here and there. Monday has come around so quickly again, but at least I have plenty to look forward to as I'm hopefully going into town on Friday to FINALLY watch One Day and I've got a lovely day planned on Sunday. :-) Hope you've all had a lovely weekend.
Chloe xxx
P.S. As many of you know, today marks the 10 year anniversary of the 9/11 attacks in America. There have been many documentaries showing the last week or so and I managed to watch some of the coverage from America and England today, as relatives who had lost loved ones, spoke about their losses. Having visited Ground Zero myself last summer when I was on holiday, it was so saddening to see how destructive individuals can be through terrorism. And it really does help to put things into perspective. It may have been 10 years ago, but we'll never forget. Rest in peace, 9/11 victims. Stay safe.