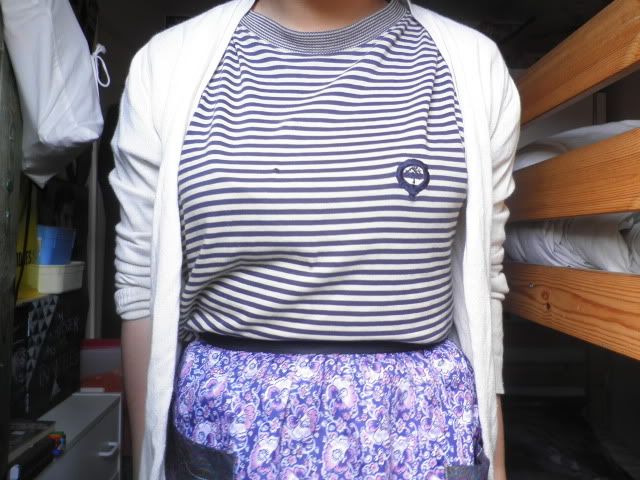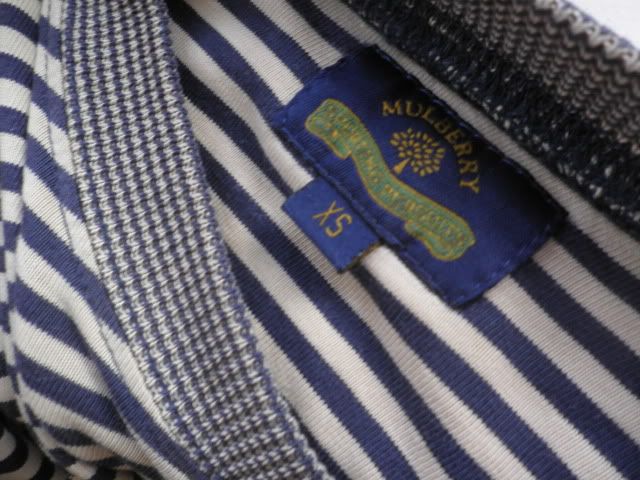 T-shirt - Mulberry (Hand-me-down)
Skirt - Urban Outfitters (£20)
Cardigan - Betty Jackson (£1 in sale?!)

Wahoooo! I've finally finished my GCSE exams for this year! I had my 8th and last exam, Maths Calculator paper, on Friday and I am now so glad that it's the weekend! I feel really content and happy that summer is in sight - well, it's still about 6 weeks away, but I am so not complaining! I have so many lovely plans for the summer, like going to London and Manchester and spending lots of it out with friends. I also want to start doing some proper blogging and maybe buy a moleskin book and doing some proper drawings. I am also so happy to be able to actually read for pleasure now, instead of revising from textbooks - it's a nice feeling to not feel guilty everytime I look at a book or having to neglect my Palahniuk or Kerouac! Anywho, this was just a little pic of what I was wearing back when the weather was sunnier.

I'm off to do some of my sketchbook work for Art and read a book. So gutted that the season of Dr Who has finished, can't wait until it's back in the autumn! Anywho, hope the rest of you are enjoying your weekend! :-) Happy blogging!

Chloe xxx

P.S. The title of this post is a band called Bastille, I heard this great song by them called Flaws. I've had it on repeat for the last couple of days!