Hey everyone! Long time no speak... My exams have officially been over since Thursday, although the less on that subject matter, the better! (To cut a long story short, two of my exams went really, really badly; one of which was the last one - a Maths exam - meaning that I wasn't really able to enjoy the last of exams, unfortunately. Very, very sad times and I'm now stressing out majorly for university applications because I'm worried that my grades won't be the best.)
...Anyway! I'm back and ready to read all of my favourite blogs again, even though I have been inundated with so much work from my teachers already... I've got so much project work and loads of essays to be getting started with, along with a ton of books to read, but I can't quite bring myself to start it all just yet. This weekend has been comprised of lounging around, eating lots of food, watching hours of television and trying to push the worries of exam results to the back of my mind (but not necessarily succeeding). I feel so unmotivated and lazy at the moment, but that will hopefully be rectified soon enough!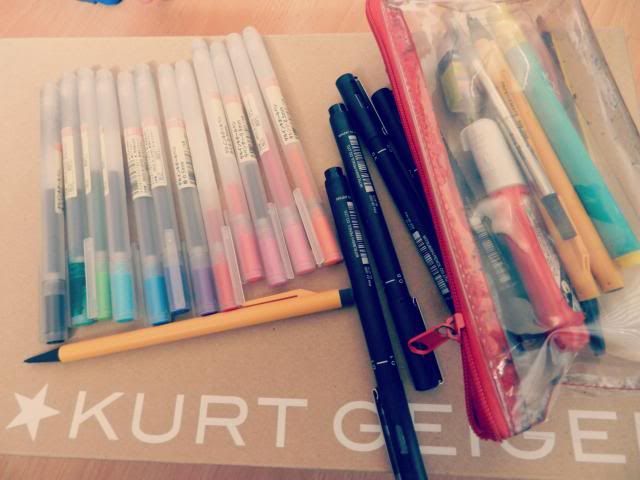 Here's a shot of my favourite pens ever perched on a shoe box, haha... (To be quite honest, I just used the shoe box as I thought it was a cool colour for the background surface.) Anyway, these multi-coloured Muji pens are absolutely amazing. I received them as a present from my Secret Santa after they had been on my wish list for ages. They're an okay price, about £10 for 12 pens and they are really good quality - although my dark green pen leaked, which was a bit annoying - but aside from that, they're really lovely. I'm quite upset because a few of them are running out already as I've used them so much, so I think I'll definitely have to repurchase them at some point. The yellow mechanic pencil is from Papermate and the only kind of pencils I can use now. Quite expensive and wasteful as you can't reuse them once the lead runs out, but they're just amazing and last quite a long time, so well worth it. And lastly, these Uni Pin fine liner pens are fantastic - they come in different sized nibs: 0.1, 0.2, 0.3, 0.5 & 0.8 mm - and are perfect for writing and drawing.
(If you haven't already noticed by now... I am a tad obsessed with stationery.)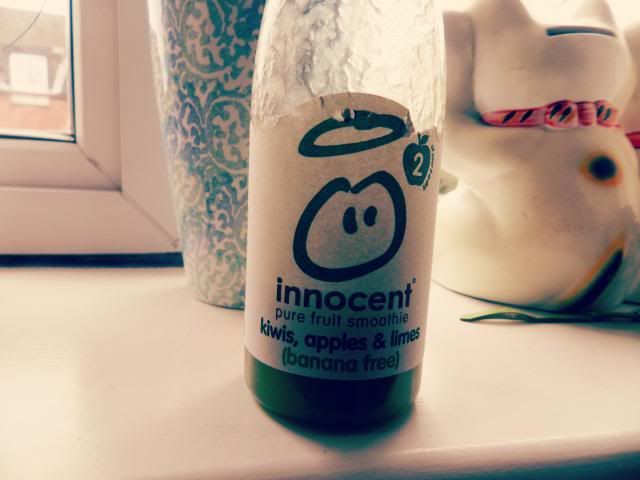 This Innocent smoothie drink is so good. I've become really obsessed with this smoothie combination of kiwis, apples and limes (which also includes grapes, pineapple and some spinach and nettle extract). It's so refreshing and tastes "healthy", but is also so tasty.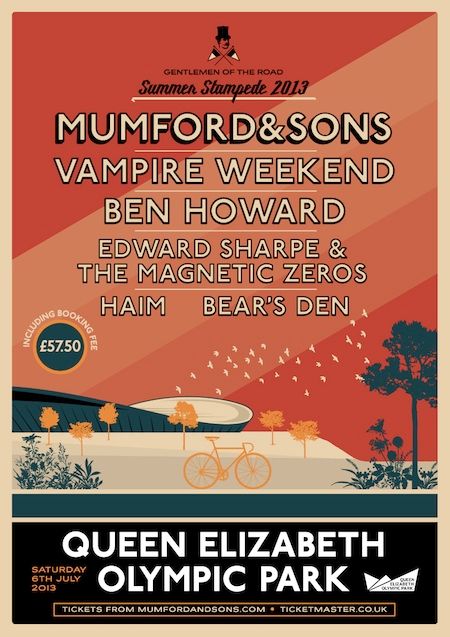 I have one more week of school before I'm off for 3 weeks for work experience, university open days, etc. (and then I have one more week back at school before the summer holidays -- pointless, I know!) Anyway, during the 3 weeks off, I'll be spending a lot of time in St. Albans with my aunty and organised a day out on July 6th with my friends for a day-festival type event called The Summer Stampede which will be held in Olympic Park. I am sooo excited to see Mumford and Sons, Ben Howard, Vampire Weekend, etc. Fingers crossed that the rain stays away!
Hope you're all well! It's nice to be back and reading blogs again. Will hopefully have some more time to blog in the near future. I'm really keen on venturing into posting more about food, recipes, arts and crafts-y stuff, so watch this space! :-)
Chloe xxx
P.S. Title of this post: "Hopeless Wanderer" by Mumford & Sons!