Hi, all! With my Easter holiday already well under way, I spent Easter Sunday with my extended family and it was a great way to spend the day and catch up with them all, especially my aunty who I am going to be a bridesmaid for this summer! We spent much of the day getting overexcited and planning lots of things for her wedding and it has gotten me so so excited for the summer! Along with generally just chilling for the majority of the last few days and having a well-deserved rest, me, my sister and some friends attended another Sofar Sounds event here in Birmingham on Friday 29th March!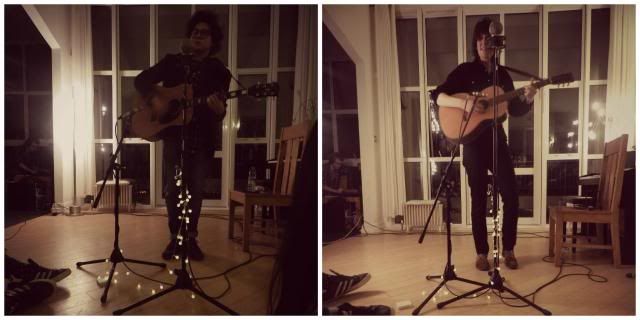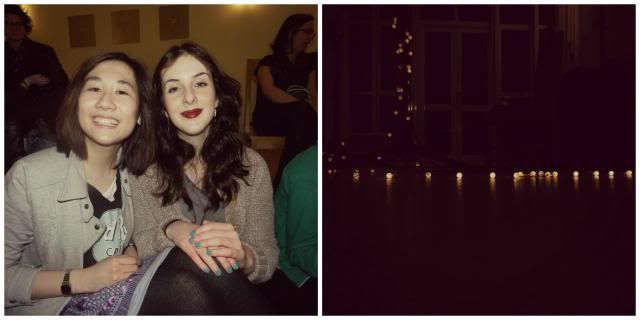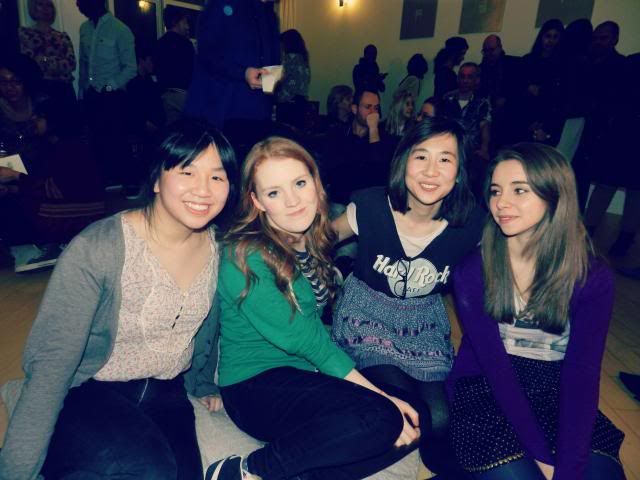 1. Customary fairy lights of Sofar Brum
2. Charlie Goodall and T. G. Elias
4. The amazing Cannon Street (& hosts) and Annie Eve
5. Christy and Anna, plus more shots of fairy lights
After having attended a previous Sofar Sounds way back in October 2012 (see post here), it was great to hear that there was another one headed to Birmingham! We first got introduced to this global network of living room gigs through our friend, Nadi, who is in the band Cannon Street along with her sister. They are both so, so talented so I strongly advise you all to check out their music via Youtube or follow them on Twitter! They both actually organise and host the events in Birmingham, which is also a plus as I'm sure that the event has flourished in their very capable hands. Anyway, once again, Sofar Brum was another magical night full of fantastic music and an unparalleled atmosphere. If ever there is a Sofar Sounds gig coming to a city near you, I can't recommend it enough that you go to one!
It seems to be that time of the year again where the revision timetable has to be devised (although not necessarily adhered to...) and revision rears its ugly head. That thought is slightly depressing, if you ask me, but I constantly have to remind myself that it'll all be worth it in the end... I hope. Anyway, apart from revision (and procrastination), I'm actually headed to Oxford for the day with a friend on Wednesday to check out the university as well as the lovely city, which will be really nice. I can't wait!
Hope your week is going well!
Chloe xxx
P.S. My favourite song by Cannon Street is St. Mary's View. Check it out here!
P.P.S. How on earth is it already April?! And there is still snow on the streets?!