Hello! The week is almost over and I've had a pretty relaxed weekend, mostly comprised of eating, sleeping and doing bits of work here and there. Nothing of much significance. I had a really good time at the Tate gallery in Liverpool on Thursday and have got plenty of picture which I'll try and post at some point in the near future.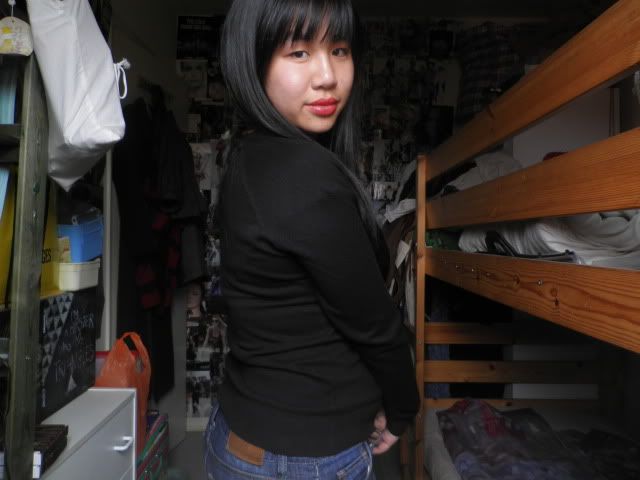 Jumper: Zara
Jeans: Gap
This winter, I have literally lived in jeans and jumpers (which isn't actually very different to any other season), I've always been a lover of all things plain and simple. Another favourite of mine is red lipstick! I've been after a dark red / berry type lipstick as well, but can't seem to find the right shade anywhere.
Other news is that my birthday is in 4 days! It feels weird that a year's passed since my last birthday. I've always quite liked having my birthday in January since I get to celebrate my birthday at the start of the new year and everything seems new and fresh. Anyway, I'm looking forward to it!
Hope you're all a having lovely weekend. Happy blogging!
Chloe xxx
P.S. Title: Northern Sky - Nick Drake
Been listening to Nick Drake's voice on repeat. I highly recommend.
P.P.S. I have a friend who is starting up a website / webzine and she needs journalists who will help write articles and the like.. If you're interested in fashion, music and/or culture and would like to get involved with this, please email lily.mw@hotmail.co.uk - thank you!