Bonjour! My Crimbo holidays started on Friday (I had a half day and no proper lessons which was great!) and so far, I have spent the majority of my free time lounging around, watching television (cooking programmes for the most part) and eating food. This is the PERFECT way to spend time, in my humble opinion.

However, I'm gonna break the habit of a lifetime and actually kickstart my social life this week. I'm going into town tomorrow to meet up with a friend, mooch around the shops and then afterwards, I'm off to TGI Fridays (I've never been before, so here's hoping that the food is nice!) with some other friends. Then on Wednesday, I'm going TOBOGGANING (which is basically sledging, but with steering) for the first time to celebrate my friend's birthday and then I'm sleeping over until the Thursday. Then on Friday, I've got family coming round so I'll be able to spend some time with them. And then I'm spending Christmas Eve with some other friends and then FINALLY it'll be Christmas Day on Sunday.

So yeah I've got a pretty jampacked week, so blog posts will no doubt be few-and-far-between. Anyway, here are just a few photos (mostly of food):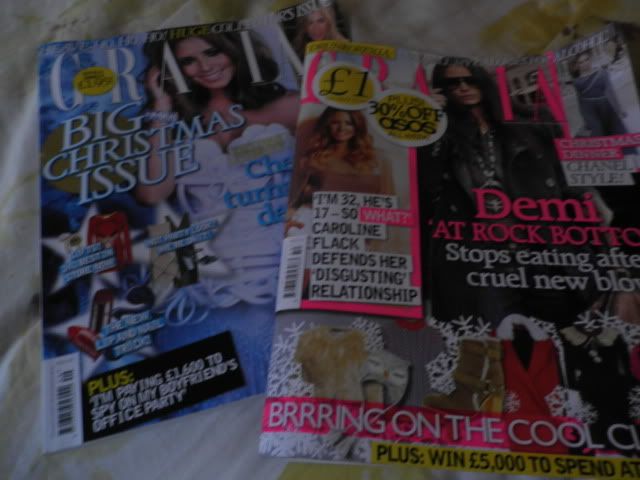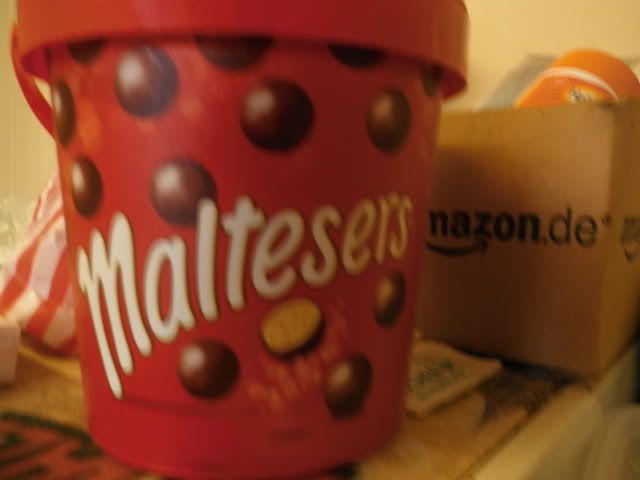 1. Catching up on some magazines - Grazia is by far my favourite weekly mag :-)
2. Got through about half of this tub of Maltesers in one sitting!
3. The most delicious blueberry cheesecake I've ever eaten, plus lovely strawberries! (Told you I've been eating a lot!)


I'm feeling so optimistic at the moment, it's probably just the influence of the festive season, but it's a great feeling. Anyway, w
ishing you all Joyeux Noel for Christmas in just six days time! Can't believe that 2011 is almost over. It's been a pretty great year and I know that 2012 will be one of the best and most stressful years of my life, but I'm looking forward to it.

Hope that you're all well and keeping warm in this obscenely cold weather. Wish me luck for my unusually busy (but undoubtedly enjoyable) week ahead! Happy blogging!

Chloe xxx

P.S. Elvis's Blue Suede Shoes is a classic and as soon as it comes on, I want to dance despite my lack of rhythm, co-ordination and all-round embarrassing dance moves. Love it. Also, I'd love a pair of blue suede shoes, wouldn't you?