This week has been pretty long, even though we had a day off school on Thursday (Pupil Review Day). Went out for some shopping and buffet-eating with my friends, it was such a nice day and I had a lovely time, even though I neglected to bring my coat out with me and resorted to shivering throughout the day and trying to stay in the heated shops for as long as possible. We bought presents for my friend, Abi, stuffed our faces at the buffet and then spent the rest of the day at Abi's. Then the rest of the week was Charity Week at school, which I'm part of, and I presented some stuff in assemblies, raised lots of money and then it was non-uniform day. I wore my purple Burberry blazer, jeans and a cream Gap top - didn't get any pictures though!
Oooh and I bought a new book, which I've been wanting for ages, like over two years, but it has never been in stock whenever I've gone to Waterstone's. It's
Running With Scissors
, a memoir by Augusten Burroughs. Never mind the fact that I have two other books on the go at the moment, I've already started reading it and it's amazing!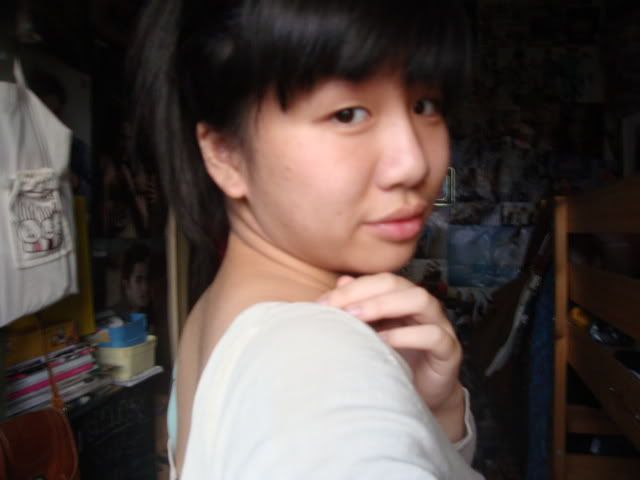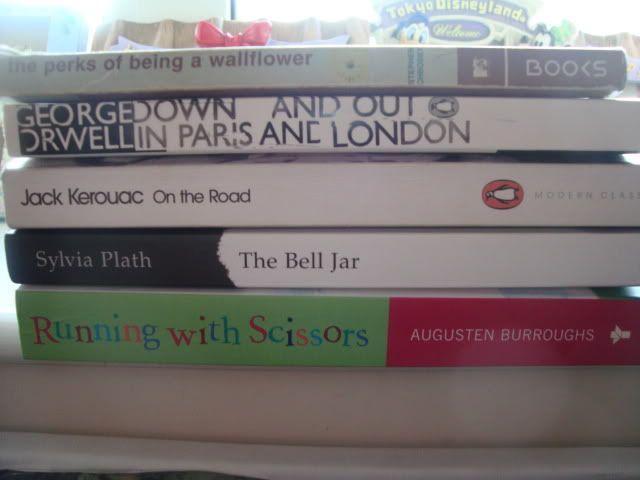 Sorry for being so vain up there, I was in a bored mood this afternoon! Anywho, I'm going out tomorrow, so best be off to write this English essay on Oliver Twist and try and do some more revision (it's only October and I already have tests and exams to revise for!) Hope everyone's doing well, it's getting so cold already and so dark at like seven o'clock! I am not relishing the upcoming few months! Happy blogging!
Chloe xxx
P.S. This song is
I'm In Here
, by Sia! She is such a great singer, her music makes me really want to think and to contemplate, sort of like it gives me clarity or something. Listen to her
here!