Hi all! So it's September. After an amazing holiday in America and lots of great moments throughout the summer, it was inevitable that it would end soon. On the 24th August, I went into school to get a few GCSE results and I obtained:
A* in ICT (100%!)
A* in Chemistry module
A* in Physics module
A in Biology module

So all in all, not too bad! Anyway, went to a sleepover the day before we got back to school. Went back on Thursday 2nd September, which seemed a bit pointless since it was only a two day week. Lessons started properly on Monday and I can already see the workload increasing exponentially over the next two years. I've already had five pieces of work in the last two days which doesn't bode well, not to mention being busy with debating society and now Amnesty International, netball, etc. Anyway, apart from that, life's been pretty normal.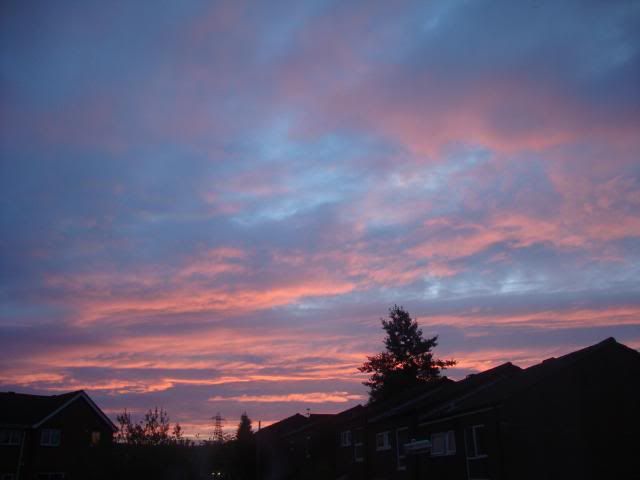 For now, here are just a few photos that I took about a month ago when it was about 5 ish in the morning. I couldn't stop looking at the sky and I just thought that it looked so captivating. Also, the other photo is one of when I cut my fringe!
I'll be back to post at the weekend, maybe something a little more interesting, but no promises. I've still been checking out everyone's blogs and it's interesting how people are taking the whole back-to-school thing. Funnily enough, I don't mind it too much even though this next year is going to be ridiculously hard. But anyway, will be back soon!