Hey! I'm really getting the knack of posting more, I dunno why, haha. Whatever the reason, I'm liking it!
Ummm, so it's half term and basically, gonna get a hair cut on Tuesday, it's not gonna be a very drastic change, just a trim and more layers. I'm also going to a belated Chinese New Year dinner with grandparents that day too.
Anyway, half term started off really well yesterday, as I went to my friend, Abi's house after school with my sister, Abi and another friend, Lucy. We all had a really nice time, eating and stuff. Then we took Abi's dog, Sophie, for a walk and someone's bright idea was to dress up. So that's what we did. My sister, Christy, opted for a cool black hat and a mask, Lucy chose a bright, chunky-knit cardigan and a horse prop thing, Abi went all out with her bright pink polka dot dressing gown, a belt, about four Scouts scarves, wellies and beret! I played it fairly safe with a British flag and my little, fluffy dog toy on a lead! I also borrowed Abi's aaaaawesome Doc's, which are amazing and I want them! Anyway, it was a rather humorous outing and after waving to cars passing by, we actually got a beep! This made my day, haha!
We had a really good time and then after that, we walked back to Abi's and then ate some more food, chatted for a while and got on with making our music videos! After many failed attempts (where Abi accidentally deleted the video and one time, Christy didn't press the record button so we weren't actually recording), we finally got a few pleasing results. There's a couple for Facebook, I reckon. Also cue much photo taking, etc. and then it was time for makeovers!
Makeovers are very much an integral part of girls and their little sleepovers or going to each others' houses and we are not an exception! No matter how old we get, haha.
After that, we proceeded with dinner, which included some amazing lasagna, pizza, garlic bread, salad and stuff, so it was really good. 20 minutes break and we were ready for pudding which consisted of various types of ice cream (Mackies for me!) and chocolate bars, it was bliss. Here are some photos: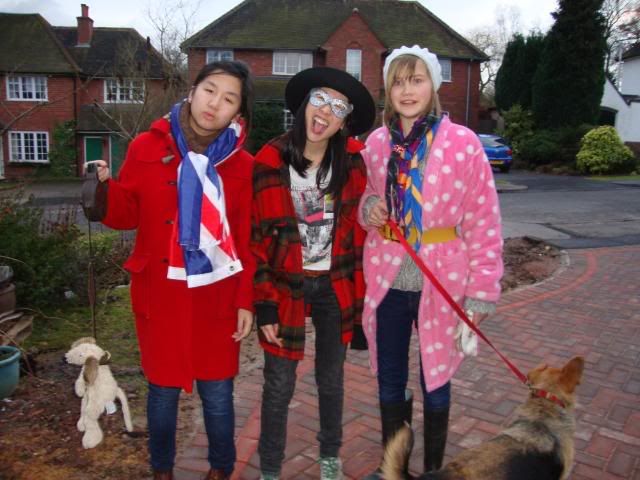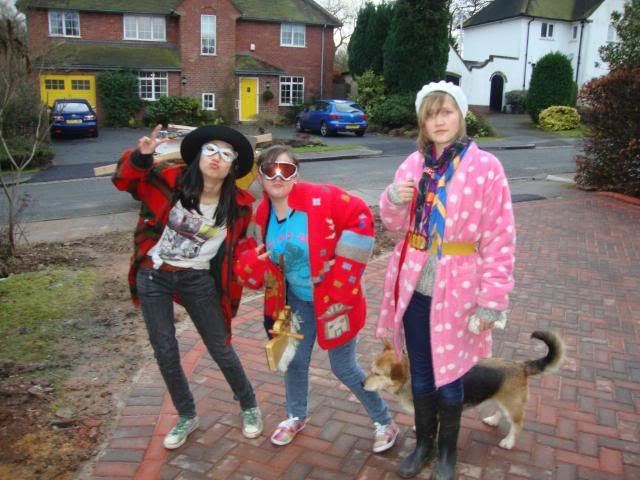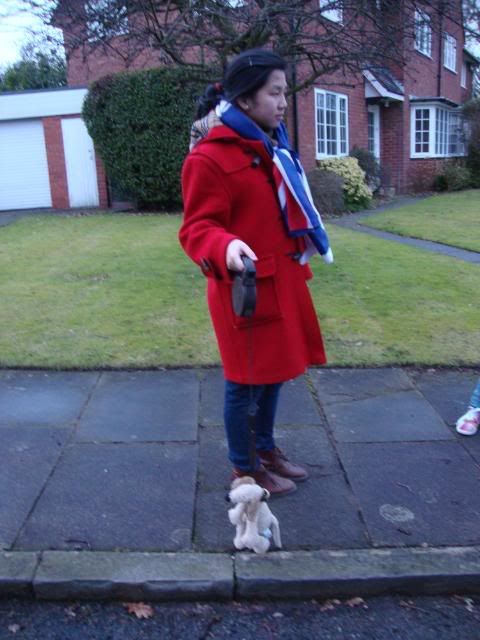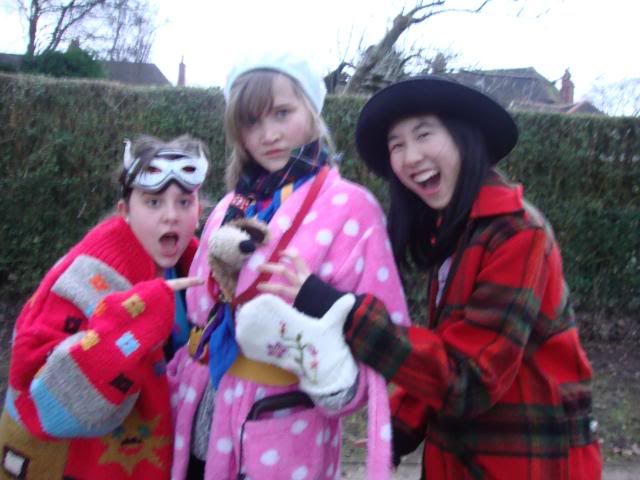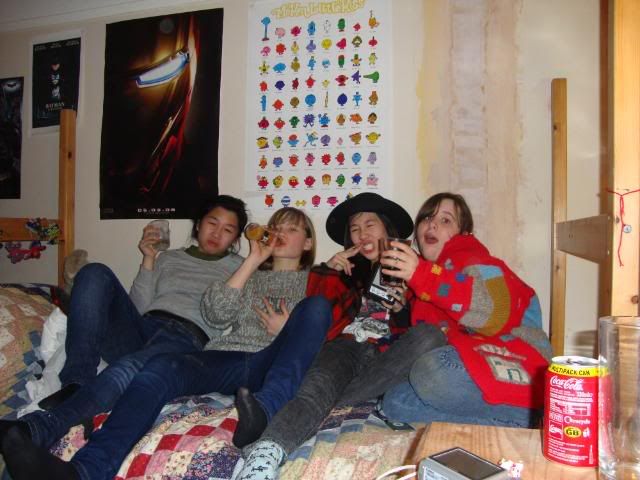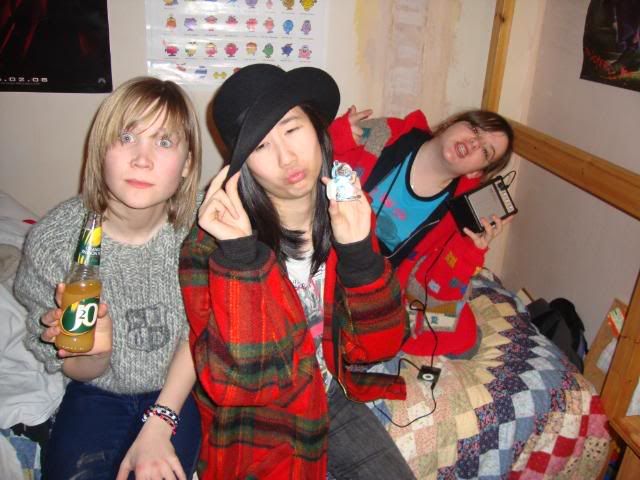 It was a great way to start the holidays! Anyway, it's gone half past three now and I'm gonna knuckle down on some reading, and stuff. Have a great weekend!
Chloe