Hi! I started back at school on Monday and it feels like I've been back for five weeks, not five days! It's insane how tiring this past week was, although I guess I am enjoying studying only a few subjects instead of 13 subjects like I was in Year 11! So yeah, Sixth Form has been quite good so far and I'm studying: Maths, Further Maths, Economics, Chemistry and Latin this year! I'm pretty worried about the onslaught of work that I will undoubtedly get, but I'm hoping that I can keep on top of it all and manage to get some good grades at the end of it. It's really scary to think that I'll be applying for unis in just a year's time!

Anyway, here are a couple of photos from a few weeks ago: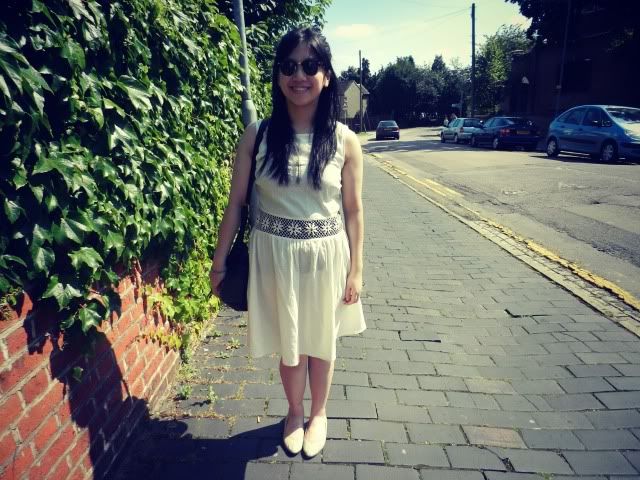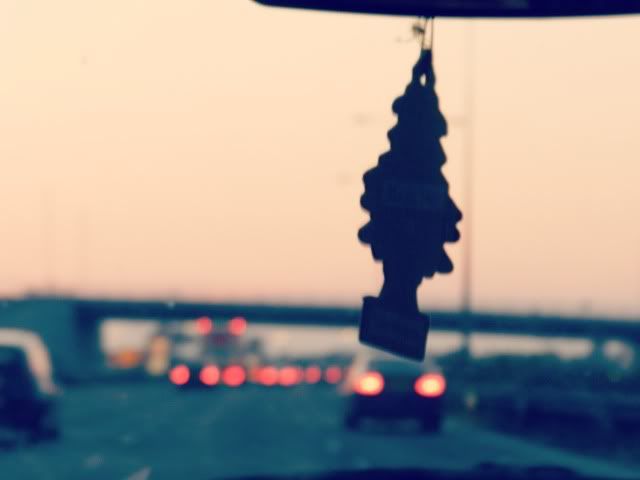 1. Topshop dress, Bill Amberg bag, Ray Ban sunglasses
2. Pretty pink sky on the drive back home
I love that second photo with the summer night sky and the unexpected bokeh effect in the background. It reminds me of summer, relaxing, sing-alongs in the car and just being happy. The weather has been uncharacteristically lovely for early September, but of course it would be sunny for when we have to go back to school..!
Anyway, I should be back with a recipe in my next post. It's not something I've ever done on this blog before, but just thought I'd let you know beforehand. I love food, but I'm not exactly the best baker / cook... Haha, anyway, hope you're all well! Happy blogging :-D
Chloe xxx
P.S. Love Billy Bragg.
P.P.S. Please check out my friend, Sarah's new blog:
Freckled Fennell
! She is one talented girl and is off to Bath to study textile design! Her blog will be a documentation of her journey at university and I can already see that her blog will become one of my daily reads. So please please please check it out! :-)